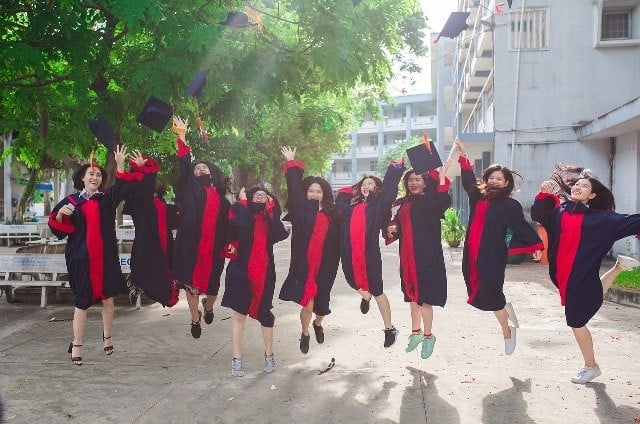 Best Australian universities for Psychology: Top Psychology Universities
Best Universities for Psychology Degree
Psychology is a field which studies the human mind and all aspects that come within that orbit. A course in Psychology deals with understanding individuals and their behaviour.  It studies the human stages and their progress. Psychology has two important facets one is theoretical psychology and applied psychology.
Pursuing Psychology from Australia is very attractive. There are some handpicked universities offering a world-class degree program in this discipline. This adds to great job opportunities in future, and they are the best universities for psychology in Australia.
Australia is also known for its exceptional higher education system. It is a combination of a vibe of both Europe and Asia. It has the world's second highest development index.
If your qualification in Psychology is in accordance with ANZCO 2723-99, then your occupation is in demand. Many employers in Australia are looking for eligible candidates.  This occupation features on the MTSSL as an occupation in demand in Australia. It is possible to apply for any visa under the GSM category with respect to this.
The top universities in Australia for psychology:
Monash University:
Students who like to study human behaviour will find the course here very exciting.
Psychology in this university covers normal to abnormal psychology and right from the genetic level. It deals with individuals as well as groups at different cognitive levels.
The program at Monash equips students to study the complex human mind. It probes into different kinds of understanding, thought process and behaviour etc.
This could lead to further research and create in students a genuine interest in the subject. They can delve further and make exciting discoveries.
The course teaches how to promote mental health, positively influence the society and the community at large. It focuses on mental health as one of the primary focus of humankind.
At the end of the course, students would have acquired in-depth knowledge of psychology. Also, interest is created in specific areas like
Mental health and rehabilitation
Substance abuse
Memory and consciousness
Neurodevelopment
Neurodegeneration
Psychopathology
The program covers many units. It is accredited by the Australian Psychology Accreditation Council (APAC). Neuroscience related units recognised it. It gives students a deep knowledge of human cognition and behaviour. They gain awareness of brain function and dysfunction.  Graduates from the university have many opportunities.
This could be in the field of academics, private practice, research, neuropsychology etc.
Curtin University:
Psychology covered here is all about cognition, emotion, subconscious, behaviour patterns, and relationships. Students realise the importance of the actions of people as individuals as well as in groups.
At Curtin, there is intermingling in the first year with other science students.
In the second year students would understand perception, child behaviour, development, social psychology.  The third year would comprise more of research. It would probe into abnormal psychology, individual differences, cross-cultural and indigenous psychology. Finally, the fourth year deals with skill development and professional practice.
Curtin University churns out students with deep-rooted theoretical and practical knowledge. The university is acclaimed, and it figured in the QS World University Rankings in 2018-19
The course is accredited by the Australian Psychology Accreditation Council (APAC), Along with associate membership of the Australian Psychological Society.
Students can opt for careers as
Counselling Psychologist
Clinical Psychologist
Career counsellors
Alcohol and substance counsellors
University of Sydney:
This is the oldest and is known for one of the renowned schools of Psychology.  Research and teaching techniques are a part of the curriculum. It is designed to investigate human emotion and cognition. This leads to determining desirable changes. The University of Sydney has a rich history and reputation. It has made innovation and researches its strong pillars.
The University of Sydney is ranked 26th in the world for psychology and is one the best Australian university for psychology. This makes the school impeccable and a competitive place to study. It is ranked the first in Australia and fifth in the world for graduate employability.
Students gain an understanding of psychological research methods and interpretation of data. This is achieved with group tutorials and workshops to enhance their knowledge further.
Completion of the degree program in this field opens up opportunities for students.
They can train and work in areas like schools, hospitals, prisons, HR and other people-oriented workplaces. Some important career paths would include:
Career and school counsellor
Sports psychologist
Market researcher
Learning researcher
Aptitude counsellor
Social and psychological analyst
APAC accredits a four-year Bachelors of Psychology or a three-year program with honours.
With this students apply for provisional registration with the Psychology Board of Australia. To practice as a clinical psychologist a Master of Psychology or Masters of Clinical Psychology is a must.
University of Melbourne
There are several top-rated psychology courses in Melbourne, one of the best being offered by the University of Melbourne itself.
It is one of the most well structured and finest psychology schools in the world. It prides itself with the best students both nationally and internationally. It offers degree and diploma courses, and students have a range of programs to choose from.
Students develop a deep sense of comprehension of this subject. This can lead to future research for those who want to make inroads into this field of human behaviour.
Research skills and techniques are taught that are further polished in the later years. It gives students a holistic perspective of the discipline. It builds a strong foundation in this career. It also teaches the biological, cognitive, developmental and social psychology. Research with innovative techniques is consistently emphasized throughout the tenure of this course.
Swinburne University:
Students here understand the psychological processes and techniques of this discipline. Human behaviour studies in-depth as well as interpersonal relationships. The program at Swinburne is a pathway for becoming a professional psychologist. This program is APAC accredited. Completion of the fourth year lays the foundation for clinical practice in this chosen field.
Swinburne exposes students to intensive research projects.  It hones their practical skills apart from theoretical knowledge of the discipline.
Graduates will have the know-how and the skills to further their careers in psychology, counselling, and mental wellbeing and so on.
Swinburne has series of undergraduate, postgraduate psychology degrees. These are accredited by the Australian Psychology Accreditation Council (APAC). The APAC accredited programs is a start to becoming a fully registered psychologist. It is presented by the Psychology Board of Australia (PBA).
Swinburne prepares international students to plunge into the job market. Their program is more work integrated learning and gives hands-on experience to their students.
It helps them to develop Valuable skills and knowledge of what is required to land a job.
Swinburne is graded as second in Victoria for "teaching quality", and the highest median starting salary in the region.
Apart from these there, are online psychology degrees in Australia. However, programs offered in universities with industry relevant placements cannot be replaced.
For more:
Book your free consultation today, Speak with our friendly consultants about your education, career and PR pathways.
https://www.aeccglobal.com.au/contact-us/
More Resources:
---
By accepting you will be accessing a service provided by a third-party external to https://www.aeccglobal.com.au/