Employer Nomination Scheme Visa
(Subclass 186)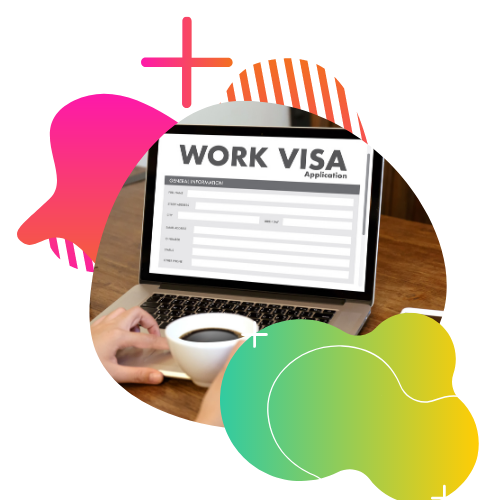 The Employer Nomination Scheme visa (subclass 186) is for skilled workers who want to work in Australia.
This visa involves a two-step process. Firstly, nomination by an approved Australian employer. Secondly, the visa application should be under the nominated stream.
This visa is a permanent residence visa. The visa applicant can be in or outside Australia when the application is made. The visa application can only be made post nomination and if the nomination has been approved, the visa application should be lodged within six months of the approval. For the visa application to be granted, the applicant must apply for the visa in the stream and occupation in line with the employer nomination.
Who can nominate a skilled worker for this Employer Nomination Visa?
Employer can nominate a skilled worker for this visa if:
they actively and lawfully operate a business in Australia
they have a genuine need for a paid employee to fill a skilled position
they offer a skilled position in the applicant's field that is full time and ongoing for at least two years
they pay a market salary rate
they comply with Australian immigration and workplace relations laws
there is no adverse information known about the business or any person associated with the business.
Employer must nominate the applicant in 
one of the three streams
 and meet the requirements of that stream.
1. Temporary residence transition stream
This stream is for employers who have already sponsored the applicant for a or Temporary Skill Shortage (subclass 482) Visa:
The employee must have worked in the nominated position in the business, on a Temporary Work (Skilled) visa as a primary visa holder, for two to three years before the nomination is made.
The nomination must identify an occupation (for the position) that is listed on the Combined List of Eligible Skilled Occupations and has the same four-digit occupation unit group code as the occupation being carried out by the employee.
The nominated position must be full time, ongoing and available for at least two years and be consistent with the position in which the applicant has already worked in the business, unless exempted (may be applicable to certain medical occupations).
The employer must have met the subclass 457 visa training requirements in each year it has been a standard business sponsor.
Training requirements
The employer must meet the following training requirements:
If the business has been trading in Australia for more than 12 months, the business must show that it has contributed to the training of Australians. It must meet one of two benchmarks:

Training Benchmark A: recent expenditure equal to at least 2 per cent of the payroll of the business in payments allocated to an industry training fund that operates in the same industry as the business and a commitment to maintain that level of expenditure for the term of approval as a sponsor
Training Benchmark B: recent expenditure equal to at least 1 per cent of the payroll of the business, in the provision of training to employees of the business. The expenditure must be an expenditure that can count towards the benchmark.

If business has been operating for less than 12 months, you must demonstrate that you have an auditable plan to meet this training benchmark.
2. Direct entry stream
This stream is for employers who want to nominate an applicant to fill a position that is:
3. Agreement stream
This stream enables an employer to nominate an applicant through a labour agreement that has been negotiated with the government before the lodgement of the nomination.
Visa application: who could get this Australia ENS Visa
English Language requirements
Health and Character requirements
Including family in your application
What this ENS Visa lets you do
Can an applicant use skill assessment done for 485 visa for the purpose of this visa application?
No, skills assessments obtained for a subclass 485 visa will not be accepted as these types of skills assessments are not considered full skills assessments for permanent skilled migration purposes.
What is the validity of the skill assessment?
Can an applicant combine the employment in 457 visa with two employers for the purpose of this visa application?
Who can be exempted from skill assessment and work experience requirements for this visa?
Who can be exempted from age requirements for this visa 186?
Who can be exempted from English language requirements for this visa?
What are the English language proficiency level across the various types of tests?
To get in touch with our expert team, simply leave your details below and we'll call you for a FREE consultation.

To get in touch with our expert team, simply leave your details below and we'll call you for a FREE consultation.
"I am ever grateful to the competent team for helping me attain my student visa in no time. The consultation and customer services they provide is efficient and excellent."
ECC Global provided great assistance on my student visa application in Melbourne, Australia. They made sure that I was on the right track as I extended my visa and kept me updated on the application process. Additionally, the team has been very approachable and always there to answer all my queries."
I have been a client of AECC Global since 2010. From that time, they have been helping me with all visa and education-related matters. I am very happy with their professional advice and friendly behaviour. So, I would like to recommend all to visit them for your migration pathway."
"I have been very impressed with AECC Global services, the whole team is efficient and knowledgeable. Thank AECC Global for your great support and guidance through my Professional Year Program and 485 visa."
"I had a very great experience with AECC GLOBAL. They were very cooperative at each stage. With the good guidance of Roldan I was able to decide what's best for my future. AECC has the best consultants over Australia!"
"Permanent residency granted! Thank you to AECC global for helping me with my Permanent Residency, especially to Sanjib. Thank you for all your time and effort. I highly recommend AECC global for your student visa, graduate visa and permanent residency visa. They have very friendly and helpful staff."