Temporary Graduate Visa
(Subclass 485)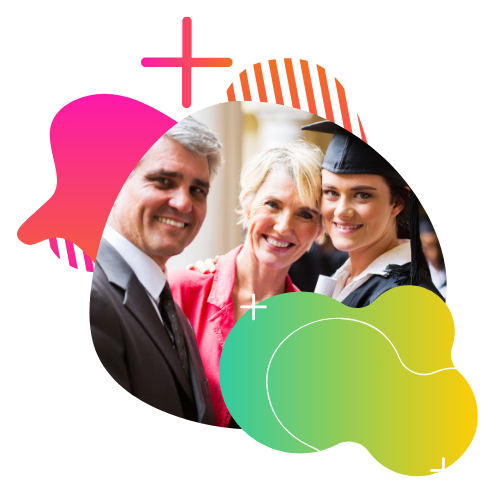 Temporary Graduate Visa (Subclass 485)
This graduate visa is for international students who have recently graduated from an Australian institution(s). This visa allows the international students to live, study and work after finishing their studies for a period of 18 months to 4 years.

This visa has two streams: Graduate work stream and Post-study work stream.
General requirements for main applicant for both streams:
be under 50 years of age
hold an eligible visa
meet the 2-year Australian study requirement
hold adequate health insurance
meet health and character requirements
meet English language requirements
meet specific requirements of the stream
The Australian study requirement
Health, character and insurance requirements
Post-study work visa duration
Including family members in the application
Is skill assessment required for Temporary Graduate visa (subclass 485)?
Skill assessment is required only for applicants who are applying for Temporary Graduate visa under Graduate Work stream. It is not required for the applicants who are eligible for Post Study Work stream.
AFP and overseas police check mandatory at the time of 485 visa application?
While applying for 485 visa does dependent also needs to apply for police check?
Will the visa medical that was done within the last 12 months be valid for a current application of 485 visa?
Is PTE (A) Test recognised for 485 visa application purpose?
When can I apply for 485 visa?
What is the validity of English test for 485 visa?
Can one lodge 485 visa – Graduate Work stream when the skill assessment is still under process?
To get in touch with our expert team, simply leave your details below and we'll call you for a FREE consultation.

To get in touch with our expert team, simply leave your details below and we'll call you for a FREE consultation.
"I am ever grateful to the competent team for helping me attain my student visa in no time. The consultation and customer services they provide is efficient and excellent."
ECC Global provided great assistance on my student visa application in Melbourne, Australia. They made sure that I was on the right track as I extended my visa and kept me updated on the application process. Additionally, the team has been very approachable and always there to answer all my queries."
I have been a client of AECC Global since 2010. From that time, they have been helping me with all visa and education-related matters. I am very happy with their professional advice and friendly behaviour. So, I would like to recommend all to visit them for your migration pathway."
"I have been very impressed with AECC Global services, the whole team is efficient and knowledgeable. Thank AECC Global for your great support and guidance through my Professional Year Program and 485 visa."
"I had a very great experience with AECC GLOBAL. They were very cooperative at each stage. With the good guidance of Roldan I was able to decide what's best for my future. AECC has the best consultants over Australia!"
"Permanent residency granted! Thank you to AECC global for helping me with my Permanent Residency, especially to Sanjib. Thank you for all your time and effort. I highly recommend AECC global for your student visa, graduate visa and permanent residency visa. They have very friendly and helpful staff."