Study Engineering Courses in Australia
Kick-start your Engineering Career and get on the Pathway to PR!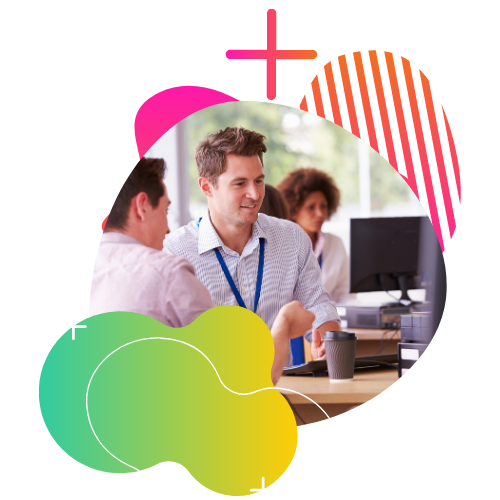 Why study Engineering in Australia?
Australia is home to some of the world's best universities to study Engineering. International students who dream of a global career choose to study in Australia as an Australian degree fulfils their dream. One can study a diverse range of Engineering disciplines in Australia and be employed by top companies around the globe. If you are interested to work and live permanently in Australia, by acquiring work experience and qualification, it is possible. There are multiple pathways for PR for Engineering graduates and numerous job opportunities are opening up across industries. The average earnings of an engineer in Australia are between $1900 to $2600 and this salary improves as they progress to managerial positions.



Complete a Bachelor's/Master's degree in Engineering



Get your skills assessed positively by Engineers Australia



Lodge your EOI at once you acquire sufficient work experience and PR points



Get invited to apply for one of the permanent visa options
Aeronautical Engineer                            

Agri Engineer

          

Biomedical Engineer                       

Environmental Engineer                  

Industrial Engineer

Geotechnical Engineer
Materials Engineer

Mechanical Engineer

Software Engineer 

Production Engineer

Petroleum Engineer

Telecommunication Engineer
PR visa options for Engineering graduates
Occupation Name

Featured Skills List 

Potential visa types (Subclass)


Aeronautical Engineer 233911
Biomedical Engineer 233913
Chemical Engineer 233111
Civil Engineer 233211
Electrical Engineer 233311
Industrial Engineer 233511
Mechanical Engineer 233512



MLTSSL

186 - Employer Nomination Scheme Visa
189 - Skilled Independent - Point Tested
190 -Skilled Nominated
489 - Skilled Regional (Provisional) - Family sponsored
489 - Skilled Regional (Provisional) - State or Territory nominated
187 - Regional Sponsored Migration Scheme
494 - Skilled Employer Sponsored Regional (Provisional) - Employer Sponsored Stream
491 - Skilled Work Regional (Provisional) Visa - State or Territory nominated
491 - Skilled Work Regional (Provisional) Visa - Family sponsored

Frequently asked questions
about studying Engineering in Australia
What are the Engineering courses you can study in Australia?
From certificate courses to Doctorate, international students can study various job-ready Engineering courses in Australia.
What is the course fee for an Engineering degree?
What are the scholarships available for engineering in Australia?
How are job opportunities looking like in the near future for engineers in Australia?
Is engineering a skill in demand in Australia?
To get in touch with our expert team, simply leave your details below and we'll call you for a FREE consultation.

To get in touch with our expert team, simply leave your details below and we'll call you for a FREE consultation.
"I am ever grateful to the competent team for helping me attain my student visa in no time. The consultation and customer services they provide is efficient and excellent."
ECC Global provided great assistance on my student visa application in Melbourne, Australia. They made sure that I was on the right track as I extended my visa and kept me updated on the application process. Additionally, the team has been very approachable and always there to answer all my queries."
I have been a client of AECC Global since 2010. From that time, they have been helping me with all visa and education-related matters. I am very happy with their professional advice and friendly behaviour. So, I would like to recommend all to visit them for your migration pathway."
"I have been very impressed with AECC Global services, the whole team is efficient and knowledgeable. Thank AECC Global for your great support and guidance through my Professional Year Program and 485 visa."
"I had a very great experience with AECC GLOBAL. They were very cooperative at each stage. With the good guidance of Roldan I was able to decide what's best for my future. AECC has the best consultants over Australia!"
"Permanent residency granted! Thank you to AECC global for helping me with my Permanent Residency, especially to Sanjib. Thank you for all your time and effort. I highly recommend AECC global for your student visa, graduate visa and permanent residency visa. They have very friendly and helpful staff."