Study Cookery & Hospitality in Australia
Kick-start your Commercial Cookery Career and get on the Pathway to PR!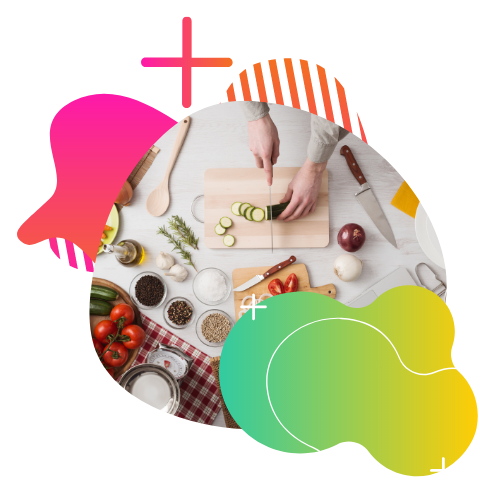 Best Cookery and Hospitality Courses for International Students
Want to start a promising career in cookery and hospitality? You are at the right place. AECC Global has a proven track record in assisting international students to pursue successful careers in commercial cookery.
We will help you create personalized pathways for a successful career and Permanent Residency (PR) in Australia. Moreover, you will get scholarship, guaranteed.
Contact us today and get complete guidance for your career and PR in Australia. We have guided thousands of students through their successful careers, be the next. Fill in the enquiry form or call us to get started with our expert counselling on hospitality courses.
Frequently asked questions
about studying Cookery and Hospitality in Australia
Why is Australia the preferred destination for international students keen to study Commercial Cookery Course?
The country boast being the third most popular destination for international students. Known for its diverse ethnic background, laidback atmosphere, high quality of living, students all over the globe travel to Australia to get excellent education and high quality training.
International students keen to study Commercial Cookery are drawn to Australia for the education, training and the vast job opportunities to establish their careers through Australia's well established tourism industry and culinary mecca.
It is good to note that most international students can work for up to forty (40) hours every two weeks during semester and unrestricted hours during any scheduled course break and public holidays.
And upon completion of the course, international students are able to launch their career right away through the Temporary Graduate visa*. It is designed to provide graduates pathway from study to industry relevant employment in Australia, which will count towards Permanent Residency.
Talk to our friendly AECC Global consultants and start building your future today.
What is Commercial Cookery?
Chef Courses Available by Providers
Credit Transfer and Recognition of Prior Learning
Hospitality Course Pathway
To get in touch with our expert team, simply leave your details below and we'll call you for a FREE consultation.

To get in touch with our expert team, simply leave your details below and we'll call you for a FREE consultation.
"I am ever grateful to the competent team for helping me attain my student visa in no time. The consultation and customer services they provide is efficient and excellent."
ECC Global provided great assistance on my student visa application in Melbourne, Australia. They made sure that I was on the right track as I extended my visa and kept me updated on the application process. Additionally, the team has been very approachable and always there to answer all my queries."
I have been a client of AECC Global since 2010. From that time, they have been helping me with all visa and education-related matters. I am very happy with their professional advice and friendly behaviour. So, I would like to recommend all to visit them for your migration pathway."
"I have been very impressed with AECC Global services, the whole team is efficient and knowledgeable. Thank AECC Global for your great support and guidance through my Professional Year Program and 485 visa."
"I had a very great experience with AECC GLOBAL. They were very cooperative at each stage. With the good guidance of Roldan I was able to decide what's best for my future. AECC has the best consultants over Australia!"
"Permanent residency granted! Thank you to AECC global for helping me with my Permanent Residency, especially to Sanjib. Thank you for all your time and effort. I highly recommend AECC global for your student visa, graduate visa and permanent residency visa. They have very friendly and helpful staff."