Study Information Technology Courses in Australia
Kick-start your Information Technology Career and get on the Pathway to PR!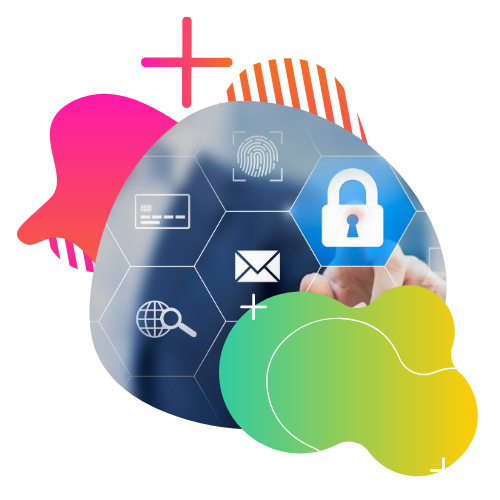 Why study Information Technology in Australia?
Australia is a perfect destination if you aspire to study the latest technologies in ICT  from the world's best institutions. International students can specialize in a variety of niche majors like systems analyst, ICT security specialist, Network management etc along with the other traditional choices. Australian ICT curriculum emphasizes hands-on learning through industry placements, internships and guest lectures by industry leaders. Thus the students graduate as job-ready  IT professionals welcomed to work anywhere across the world. If you plan to work and live in Australia, IT is a great choice since IT professionals are among the highest salary earners in Australia and there are multiple pathways to PR.
Pathway to PR for Information Technology degree in Australia

As these skills consistently feature in the MLTSSL, studying these courses is a wise decision if you are aspiring for PR.  



Complete a certificate/diploma course



Get your skills assessed positively by ACS (Australian Computer Society)



Lodge your EOI at once you acquire sufficient work experience and PR points



Get invited to apply for one of the permanent visa options
Certificate IV in Information Technology

Diploma of Information Technology

Advanced Diploma of Information Technology
Graduate Certificate in Information Technology 

Bachelor of Information Technology
PR visa options for Information Technology graduates


Occupation Name

Featured Skills List 

Potential visa types (Subclass)


ICT Business Analyst ( 261111)
Systems Analyst (261112)
Multimedia Specialist (261211)
Analyst Programmer (261311)
Developer Programmer (261312)
Software Engineer (261313)
Software and Applications Programmer (261399)
ICT Security Specialist (262112)
Computer Network and System Engineer (263111)



MLTSSL

186 - Employer Nomination Scheme Visa
189 - Skilled Independent - Point Tested
190 -Skilled Nominated
489 - Skilled Regional (Provisional) - Family sponsored
489 - Skilled Regional (Provisional) - State or Territory nominated
187 - Regional Sponsored Migration Scheme
494 - Skilled Employer Sponsored Regional (Provisional) - Employer Sponsored Stream
491 - Skilled Work Regional (Provisional) Visa - State or Territory nominated
491 - Skilled Work Regional (Provisional) Visa - Family sponsored

Frequently asked questions
about studying Information Technology in Australia
What is Information Technology?
Information technology is the use of any computers, networking, infrastructure to store, retrieve, transmit and manipulate electronic data. The vast field of Information Technology includes hardware and software support, design, administration and operational tasks required in maintaining computer hardware, software application and networks. 
What is the average salary of an IT professional in Australia?
Can you be eligible for credit transfer or get your prior learning recognized?
How much does an IT course cost for international students?
What are the top jobs for IT graduates in Australia?
To get in touch with our expert team, simply leave your details below and we'll call you for a FREE consultation.

To get in touch with our expert team, simply leave your details below and we'll call you for a FREE consultation.
"I am ever grateful to the competent team for helping me attain my student visa in no time. The consultation and customer services they provide is efficient and excellent."
ECC Global provided great assistance on my student visa application in Melbourne, Australia. They made sure that I was on the right track as I extended my visa and kept me updated on the application process. Additionally, the team has been very approachable and always there to answer all my queries."
I have been a client of AECC Global since 2010. From that time, they have been helping me with all visa and education-related matters. I am very happy with their professional advice and friendly behaviour. So, I would like to recommend all to visit them for your migration pathway."
"I have been very impressed with AECC Global services, the whole team is efficient and knowledgeable. Thank AECC Global for your great support and guidance through my Professional Year Program and 485 visa."
"I had a very great experience with AECC GLOBAL. They were very cooperative at each stage. With the good guidance of Roldan I was able to decide what's best for my future. AECC has the best consultants over Australia!"
"Permanent residency granted! Thank you to AECC global for helping me with my Permanent Residency, especially to Sanjib. Thank you for all your time and effort. I highly recommend AECC global for your student visa, graduate visa and permanent residency visa. They have very friendly and helpful staff."