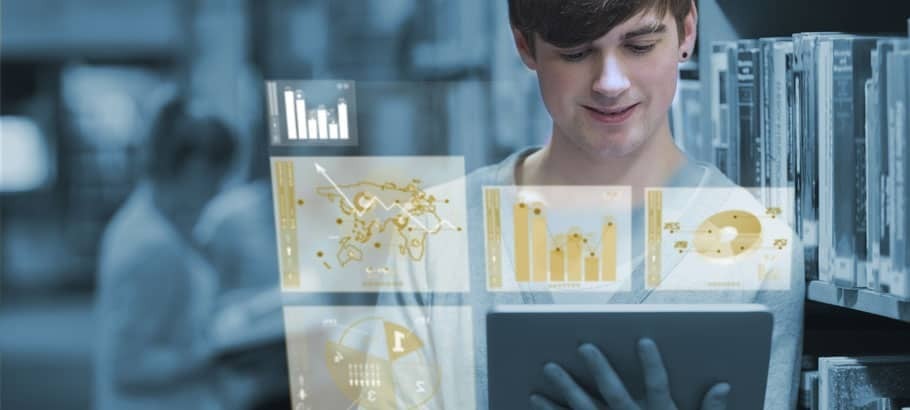 Digital Transformation Leading to High Demand for IT Job
Demand for ICT Jobs in Australia
Information technology has significantly changed and is continuously changing every day. We are informed and connected with what is happening with the rest of the world at the palms of our hands, truly remarkable. Check out the reasons why pursuing Information Technology courses gets you a huge potential to stand in the job market.

Australian Standard of Living: Constantly topping the list of most liveable countries in terms of quality of life, education, income and its laid back nature, makes Australia ideal for international students. Ethnically diverse Australia can bring new level of experiencing world culture.

World Ranking: In the 2019 QS World University Rankings: Computer Science and Information Systems, three (3) of the top Australian universities were cited in the Top 50 band. And 21 (twenty-one) of the top Australian universities were cited in the overall ranking for 2019 QS World University Rankings: Computer Science and Information Systems.

High Demand: In the fast development of technology, so as the need for more computer based skills and expertise. Students of IT are able to take up part time jobs while they are even studying, building their IT career at the early stage.

Trainings and Certifications: As it is mandatory for every technology based companies to be up to date, IT professionals are always sent to new technology trainings (usually very expensive) if not getting trained in-house every so often. This is a definite added points in the resume when seeking employment.

Challenges: Whilst the we have advanced significantly in our technology, there are still plenty of room for creative and inquisitive minds. Sadly, there is also the constant threat from hackers and malicious programmes.  Brilliant IT graduates and professionals are needed fortify the systems and ensure safety and progress.

Accreditation: The Australian Computer Society is the professional association for Australia's Information and Communication Technology (ICT) sector. Completing an accredited degree is the recognised pathway to associate membership to Australian Computer Society. And in order to be graded as a Member or Senior Member, an application for certification is required. In the process, skills, competencies, and qualifications will be assessed.

Career Path: Graduates of the Information Technology can take advantage of the broad career opportunity:


Database Administrator
Information Systems Manager
IT Consultant
IT Technical Support Officer
Multimedia Programmer
Network Engineer
Systems Analyst
Systems Developer
Software Analyst
Webmaster
Mobile Application Developer
Potential Employers: From small to multi-national companies, Information Technology professionals and graduates may find themselves working in ICT Consultancy Firms; Software Houses, ICT service providers, Telecom companies, Local / Central government, educational institution.

Degrees and Courses: International students are able to select courses available being provided by reputable universities and institutions around Australia.  A few of the degrees and courses are:


Diploma of Computing and Information Technology
Bachelor of Computing and Bachelor of Information Systems
Master of Information Systems
Graduate Certificate of Information Technology
Graduate Diploma in Advanced Computing
Course Duration: From 6 months to 3 years (full time).

Visa Requirements: Here are some of the requirements in securing student visa. Alternatively, you can contact our education counsellors for worry free process.


a valid passport for the duration of your study in Australia
offer letter from the selected university/institution
TOEFL test score 78 - 93 or IELTS score 6.5 overall (no score below 6.0 in each of the component) *
evidence of access to sufficient funds*
evidence of Overseas Student Health Cover
all other relevant documents listed on the Department of Home Affairs visa checklists.
Professional Year: A program made available for graduates of Information and Communications Technology courses, to bridge the gap from study to employment in Australia, allowing smoother transition and increased employability by providing industry relevant work experience. Successful completion earns 5 points towards Permanent Residency in Australia.

Bright Future: Due to the high demand for IT professionals as with other sectors of IT, these occupations are listed consistently in the Skilled Occupations List (SOL) and Consolidated Sponsored Occupations List (CSOL). Sample of which are: ICT Business Analyst, Software Engineer, Developer Programmer. As most visa types, an assessment procedure by a recognised authority is required as part of the visa application for work and migration purpose such as Permanent Residency. We at AECC Global are committed in helping create your personalised pathway to success in your chosen career and in Australia.

Information & Communication Technology Degrees in Australia
---
By accepting you will be accessing a service provided by a third-party external to https://www.aeccglobal.com.au/