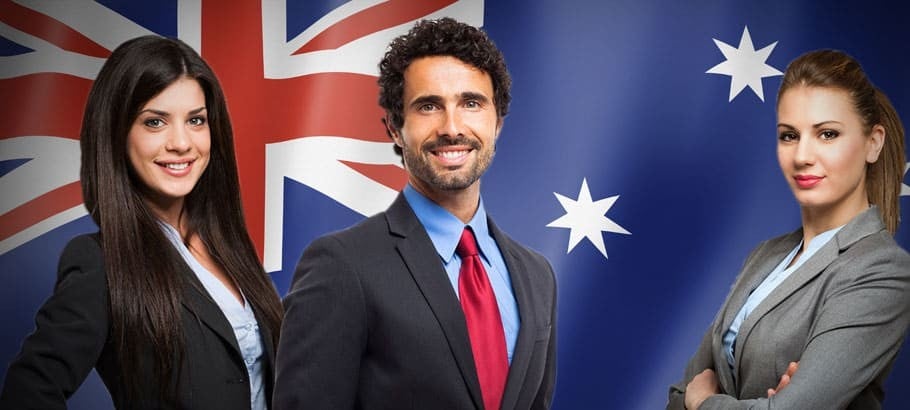 Top 6 Tips in Choosing the Best Migration Agent
Tips to Choose The Best Immigration Agent
There are many factors to consider when deciding to move to another country. Whether to study, to work or to seek permanent residency, it entails risks, challenges and not to mention cultural adjustments one has to make. After all, it is a huge step in an individual's life. Informed decision and guidance are needed to be successful in pursing this goal. The wrong action will not only make you financial distress but also may lead to serious consequences.

You should be cautious in choosing the right agency. There are stories of incorrect information, inflated processing fees, and people being misled on visa procedures by unscrupulous agents or pseudo agents.

As such, we have gathered tips on how to find the best migration agent in Australia to help you fulfil your aspirations without hassle.
1. Research about the agency/company
With the use of the internet, you should be able to check the agency/company's website and the feedback section. You can also check their Facebook or Google+ pages especially the review or testimonial section to give you an idea about their performance and how clients have rated them.

If you want to consider more companies, you can search for state or city specific key words such like best migration agent in Melbourne, and continue with the research.
2. Check if the agent is registered
All migration agents in Australia are required to be registered at Office of Migration Agents Registration Authority (OMARA) if they are to provide migration consultation, services and assistance.

OMARA is an industry regulator for Australian migration agent services which aims to ensure that clients needing migration services understand their rights and likewise, registered migration agents understand their obligation. The body monitors agents for integrity of conduct, quality of immigration assistance and handles complains efficiently.

Log on to www.mara.gov.au to know more about OMARA.
3. Inquire about the migration agent's relevant experience
It is recommended to check the agent's experience in handling relevant visa and how long they have been in the industry. With extensive experience, they are more knowledgeable and are familiar with usual issues which applicants encounter, thus they are much prepared to deal with complex situations. You can do your research using social media such as Facebook or LinkedIn. Or, you can also ask the migration agent directly.
4. Open communication and best interest
As someone who has limited knowledge on visa, it is normal formal you to ask a lot of questions. Your agent should listen to your inquiries and your plan, and provide you recommendations in order to achieve the best result. Visa application and decision may take time based on the type of visa and documentation. Open communication between you and your agent will play a big part. You should be comfortable in taking suggestions and making decisions as your agent's main goal is your best interest depending on your personal circumstances.

Promp and response trait that you should expect from an ideal agent. Remember that visa application includes series of steps which are normally time-bound. Your agent should be able to answer your inquiries efficiently and in timely manner.
5. Provides honest assessment
As mentioned earlier, only registered migration agents are eligible to provide professional advice. If the agent or someone advising you starts painting a utopic picture of your future in Australia, this is a red flag that something is not right. You might also encounter agents who are eager to sign you up in a binding contract which is also an indication to be cautious as you should have full freedom to decide in due time.
6. Able to explain involved fees
Readily available in the official website is a published list of average fees to give you an idea how much you might pay to get help with your visa. Your agent should be able to elaborate their fee structure.

We hope that the above tips will provide guide you in selecting migration agents. But remember these are only tips and there are plenty of possible scenarios which you may face further down the line. If you have doubts about an agent, trust your gut feeling and keep searching until you find the one who understands your goals and provides you with the most suited path to achieve it.

Is your Migration Agents are fair enough as us?
---
By accepting you will be accessing a service provided by a third-party external to https://www.aeccglobal.com.au/