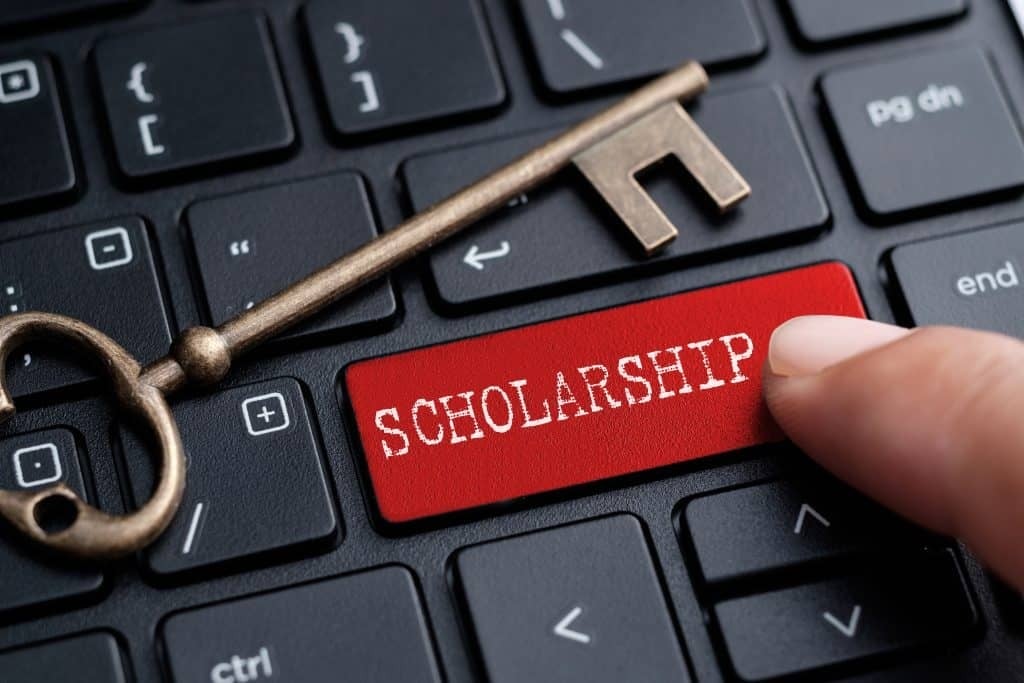 Top scholarships for international students in Australia 2020
The international student data released by the government of Australia in April 2020 features an interesting fact. In the period between January to April this year, more than 6 lakh international students have enrolled themselves to study in Australia, which is higher than that of the previous years. Most of these students are from the developing nations of Asia with the Chinese student population topping the list. 

For international students who aspire to study in a top study destination like Australia, the price tag on their favourite course may seem high initially. But, what one needs to take into account is the myriad of scholarship options they have and the expenses that can be avoided by choosing to live a minimalist lifestyle in their study destination. With the aid of scholarships and smart life choices, students can complete a high-quality degree from Australia for the same or a little higher cost of a degree from a local university in their home country. Students need to do a thorough research of their scholarship options or seek help from educational consultants to ensure the study cost doesn't stand between them and their study abroad dreams. 

Australia spends almost $250 million annually on scholarships to ensure the bright students around the world choose Australia to study in and contribute to the country's growth after graduation. Also, the education providers themselves offer multiple scholarships, some of which are region-specific and gender-specific. Here are some of the most popular scholarships offered by the government of Australia and the top educational institutions. 

Australia Awards scholarship

The Department of Foreign Affairs and Trade (DFAT) of Australia offers this scholarship to the students from the countries that are in bilateral and regional agreements with Australia. This award aims at contributing to the development of Australia's partner countries by providing their students with an opportunity to pursue full-time UG and PG programs in Australia.
Students can utilize the state of the art study and research facilities and the international exposure Australia provides and contribute to the growth of their home country. This scholarship covers full tuition fees, living expenses and travel expenses. However, securing this scholarship is a competitive and long-drawn-out process. As mentioned earlier, it is offered to only the partner countries of Australia, and only to students from a select set of institutions in the country.
Eligible students can apply for this scholarship and on successful completion of the qualifying process, which comprises multiple stages of evaluation and interview, will be awarded the scholarship. Students who are awarded this scholarship should leave Australia immediately after graduation and not return to the country for at least the next two years. 

Destination Australia scholarship

Australia is keen on boosting the economy of regional areas of the country to be in par with its metropolitan cities in growth. One of the many initiatives to achieve this development is to attract international students to study in the regional areas of Australia. Under this program, international students who choose to study in the regional campuses of Australian institutions can get up to $15000 as the Destination Australia Scholarship. Over $17 million in grants has been allocated for this scholarship program for the year 2021 alone. Any international student who studies any course from a Certificate IV level to doctoral research in Regional Australia is eligible for this scholarship. 

Australian Government Research and Training Program

Research and Training Program (RTP) is a replacement to its erstwhile research scholarship, IPRS (International Postgraduate Research Scholarship) that was in place till 2017. RTP is a financial aid offered to overseas and domestic students in Australia pursuing their Research Doctorate and Research Masters degree. Participating universities of this program offer fees offset and also stipend for the students to support themselves during the course period. For postgraduate research, the scholarship is available only for two years and for a doctoral degree, it is three to four years. Students need to apply for their scholarship through their University, and it is awarded to the top-ranked candidates based on merit after rounds of evaluation. 

Scholarships from the education providers

Apart from the notable government scholarships mentioned above, the education institutions in Australia provide their students with multiple scholarships. The detailed information on the scholarships can be accessed on their respective websites. Students can go through the section, shortlist the scholarships they are eligible for and apply for the same. Here is a list of high-value scholarships from some of the best emerging universities in Australia.
 
LaTrobe university

LaTrobe university is one of the world's top young universities with a global reputation for its research programs. The University has a whole new set of scholarships for international students, and they are region-specific. There is an early bird scholarship that waivers 5% of tuition fee if a student completes the admission process early for any intake in 2020 and 2021. Along with this, there are special scholarships for students from China, Latin America, Vietnam, Jordan, Turkey, South Asia and South-East Asia. Students from these countries can get up to 30% discount on their course fee on fulfilling the eligibility criteria.  

Swinburne university

Swinburne University has some generous scholarships that discount up to 75% of the tuition fee. The scholarship amount a student can get is proportional to his or her grade in their previous study. Apart from the primary scholarship, there is a wide range of course-specific scholarships for which a student doesn't even need to apply separately. Once the University receives a course application from an international student, it will automatically assess and award all the scholarships the candidate is eligible for. 

Charles Sturt university

Charles Sturt University offers scholarships not only for meritorious students but also to students involved in community services, sports, other extra-curricular activities and students from indigenous and refugee communities. Their scholarships go up to $20000 for special categories and any international student studying in a regional campus of Charles Sturt could apply for the Destination Australia Scholarship.

University of Southern Australia

Among the many scholarships the University offers to international students, the Vice Chancellor's international excellence scholarship stands out as it covers 50% of the total course fee. The UniSA Outstanding Achievement scholarship rewards up to $40000 for a student in the four years of study. The students from rural areas, the students who require financial support, can avail special scholarships that pay up to $8000 a year.

Macquarie University 

Macquarie University's South Asian Scholarship grants $10000 a year throughout the four years of the program for South Asian students. The ASEAN partner scholarship for eligible candidates benefits up to $15000 in the form of fees reduction. The University consistently features among the top 1% in various global university rankings. Students can avail country-specific, course-specific scholarships that range from $5000 - $10000 a year. 

Victoria University

Victoria University has launched this year the VC COVID-19 scholarship to support international students who are joining the university's UG and PG programs in Semester 2, 2020 and Trimester 3, 2020. The value of the scholarship is $6000 for the first two study periods. After the two periods, students will be considered for VU international excellence scholarship (up to $1500 per study period). So, the total scholarship a student could avail amounts up to $15000 during their course period. 

This is only a list of randomly chosen universities to write about. There are hundreds of world-class education providers in Australia, and their scholarships are tempting. With these scholarships, education in Australia becomes less expensive and affordable for almost all students. It only takes meticulous research and the right source of information to plan out your studies in Australia. 

AECC Global helps international students achieve their study and career aspirations in Australia. If you are planning to study in Australia in the upcoming year, seek the guidance of our counsellors today and get the most accurate and the latest information on universities, courses and visas. Consultation is free, and it is online now. At the safety and comfort of your home, you can now kickstart your study abroad journey. 
---
By accepting you will be accessing a service provided by a third-party external to https://www.aeccglobal.com.au/