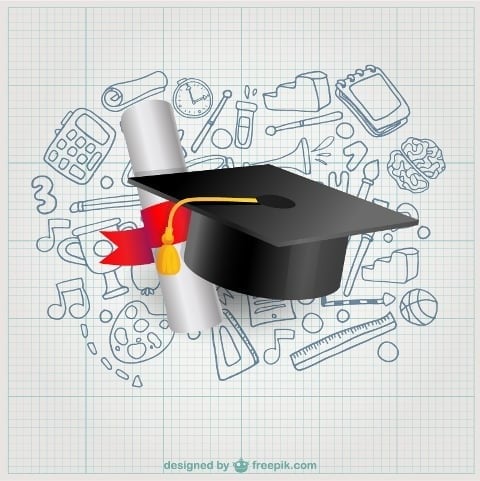 Scholarships for International Students in Australia
Australian University Scholarships for International Students
Australian universities have a world ranking.  They are consistently scaling higher up each year. It is the preferred destination for international students.  They find this as a suitable destination to study which is also cost-effective in nature. It is value for money. The prospects for higher education in Australia is attractive. One of the reasons is due to the wide number of scholarships.  International students in undergraduate, postgraduate and doctoral levels can aim for them.
Scholarships for students in Australia are divided into two broad categories. 1) Australian Government Scholarships 2) Australian University Scholarships
Australian University Scholarships
Australia international scholarship is for all deserving students. It is an initiative taken by universities and several institutes.  It is to give every student with exceptional calibre a chance.  Especially those who may not have the essential means or resources. Here we discuss Australian university scholarships for abroad students.
University of Sydney International Research Scholarships
The University of Sydney Scholarship is primarily for meritorious candidates. For those who apply for a postgraduate research degree or Masters by Research program. This university would cover Australia Masters Scholarships for international students. This scholarship will take care of the
Tuition fee
Living expenses for three years with a room for an extension for a semester in the case of PhD students.
Macquarie University International Scholarships
The Macquarie University Vice-Chancellor's International Scholarship is for international students.  It is a part of international student sponsorship for their tuition fee. This applies to outstanding students.  It is for those who want to study an undergraduate or postgraduate degree at Macquarie University. The amount is around the range of AUD$10,000
University of Melbourne Graduate Research Scholarships
This reputable scholarship was started by the University of Melbourne.  It is a form of Graduate Research Scholarship. It is aimed to award exceptional research students, both domestic and international students. The scholarship includes the following
Tuition fee waiver
Living expense allowance
Change of location grant
Health cover options
These are for international students
Melbourne International Undergraduate Scholarships
This scholarship is reserved for outstanding undergraduates of a country.  It is for students other than from Australia or New Zealand. It was established by the University of Melbourne. It is in recognition of the significant inputs made by international students.  It is aimed for those contributing towards the multicultural milieu of students' population. There are 50 such awards reserved for undergraduate courses this could either be




$10,000 tuition fee reduction in the first year of an undergraduate degree
50% fee reduction for the three-year duration of a UG degree OR
100% fee reduction for three years duration of a UG program
Adelaide Scholarships International
The University of Adelaide offers the Adelaide Scholarships International (ASI). This is for eligible and superior international postgraduate students into areas of research.  Students who would help the university in its research endeavours. The scholarship covers tuition fees, yearly living allowance, and health insurance.
Flinders International Postgraduate Scholarships
Flinders International Postgraduate Research Scholarships (FIPRS) is given to duly qualified applicants. For students who seek a postgraduate research higher degree at Flinders University. This for those doing two years for a Research Masters degree. It also applies to those who are enrolled in three years for a Research Doctorate degree. The scholarship covers the international student
Tuition fees,
Living allowance,
Health cover,
Airfare costs
Other relocation costs.
Some other scholarships offered to international students by universities in Australia are:-
ACU International Student Scholarship: This is based on merit. It applies to international undergraduate and postgraduate students
ANU Scholarship: There are several international student sponsorship Australia at all study levels
Curtin University International Research Scholarships:
It is for students who take on Masters or PhDs programs at this university located in Perth.
La Trobe Academic Excellence Scholarships (AES):
This is for any taught undergraduate or postgraduate program. It applies to international students only.  All those who come from outside of Australia or New Zealand.
Monash University International Scholarships for Excellence :
This is again an academic merit oriented scholarship. It is for undergraduate and postgraduate international students. It is for those who want to study in Australia at the Monash University in Melbourne.
Victoria University International Scholarships:
There are several scholarships for students. One of them is the VU postgraduate scholarships for international students
University of Western Australia International Postgraduate Research Scholarships:
These come under the ambit of Research scholarships for Masters and PhD students. This would normally cover tuition fees, some stipend for the daily expense and health insurance.
University of Newcastle Postgraduate Research Scholarships (UNIPRS):
This an Australian scholarship set aside for postgraduate students. For students who want to study in Australia at the University of Newcastle.
University of Southern Queensland (USQ) Greater China International Student Bursary:
USQ has assigned five bursaries of around AU$5,000 for UG and PG students. They are for students hailing from Mainland China, Hong Kong, Macau or Taiwan
Find out more on definitive scholarships.  Check which ones apply to you. Ask for a free consultation today. Speak with our friendly consultants about your scholarship queries.  You can also call and ask them for your education, career and PR pathways.
Book your free consultation today
---
By accepting you will be accessing a service provided by a third-party external to https://www.aeccglobal.com.au/