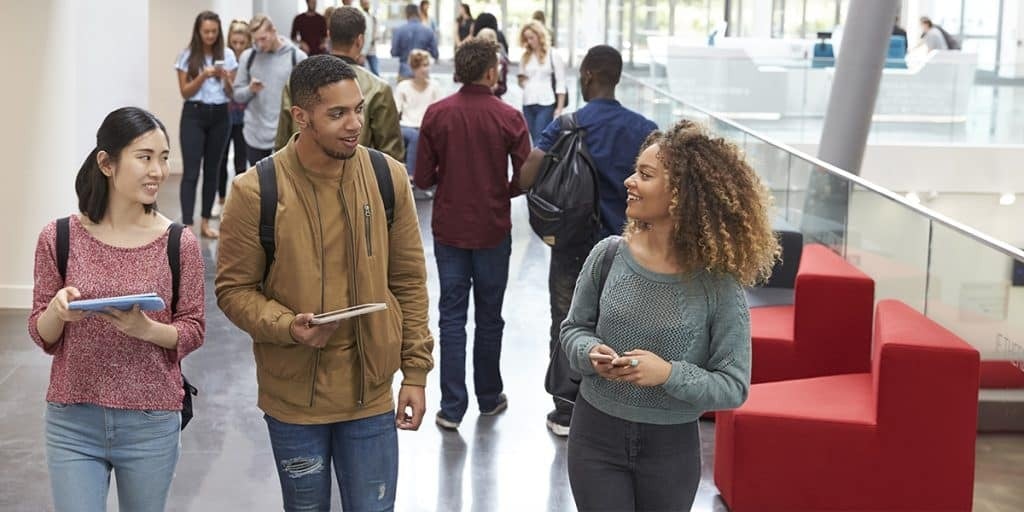 Popular Courses in Australia for International Students 2021
 Popular Courses in Australia to get PR 
Australia is fast turning into the new mecca for quality education worldwide with international students flocking to get admission into universities here. Over 7,00,000 (2018 year-end statistics) international students have enrolled in universities in this region and this is making Australia one of the top destinations to study abroad. Australian universities are now featuring among the best universities in the world and it is fast turning out to be the most sought after study abroad hub across the globe. Six of its universities have figured into the list of the top universities in the world. The country is also gaining prominence in the field of higher education and it ranks 10th in the U21 Ranking of National Higher Education Systems

The 2019 enrolment has started off with great fervour and there many new programs and courses that have made its way into the top notch positions and some older programs have fallen off the list. Typically nursing and accounting are gradually making its way out as there are little options available for students opting for these courses thereby affecting the employability in an adverse manner. Seats for nursing programs are packed and mostly unavailable.
Top entrants for this year in the Australian Universities:
Cyber Security:
A course in cyber security equips students with the skills and know-how essential to deal with a world which is thoroughly connected and teach the importance of security of information that is critical to the survival of any organisation. It aims to furnish the students with refined levels of mathematical, technical and business tools to protect any organisation's information systems. A degree in cyber security makes for high employability after the course. Graduates would be highly employable and have career outcomes as analysts, cryptographers, consultants, technical advisors, technical project managers, cyber security coordinators and so on.

Cyber Security specialists have a reasonable chance of getting PR in Australia. This occupation is within the Short Term Skill Occupation List (STSOL). Also in certain cases, the 457 visa is applicable.

Lab Medicine:
Those pursuing Laboratory Medicine course are seeking careers as healthcare professionals who deal with prognosis and diagnosis of diseases by performing critical tests on blood, tissues and other fluids through lab tests. They play a crucial role in examining and giving relevant data and report which are used first hand by the physicians and specialists to determine appropriate treatment methods. This course is accredited by the Australian Institute of Medical Scientists (AIMS) and can be a pathway for an impressive career into the world of pathology, diagnostic or research. There is a big demand for this profession and due to skill shortage, only a marginal number of places are filled each year in Australia. Medical laboratory scientist can aspire to gain employment as Biomedical Scientist, Pathologist, Medical Researcher and so on.

Completion of this course from any one of the universities accredited by AIMS can lead to a positive Skill Assessment from the body. This occupation is listed on the MLTSSL (Medium and Long Term Strategic Skills List) and one can qualify for Permanent Residency Visa specifically under Visa Subclass 189 with no requirement for state or regional area sponsoring.

Occupational Therapy:
Occupational Therapy specifically is a popular course and its repute is steadily on the rise. Australia as a country is a strong believer in the inclusion of those who are differently abled and want to merge them socially and physically with the rest of society. There are abundant career opportunities among those who pursue this field of applied science. This field is highly rewarding while being challenging and stimulating. The career outcomes are numerous. There are a series of settings across the health, disability and community well-being sector that need this kind of professional help.  Some other work setups could be hospitals, rehabilitation centres, primary health centres, aged care facilities, schools and kindergarten, not for profit organizations, local council, home care etc.

Occupational Therapy is PR pathway course with the SOL enlisting this as one the occupations which are in shortage and many international students in the past have made headway into this profession thereby also making their PR pathway in the country. With the ANZCO code of 252411, the Australian visa options for Occupational Therapist are 189 visas, 190 visas along with some more available Employer Sponsorship visas.
Education:
Education and teaching is for all those who aspire to take up teaching as their career and feel that education is the study area that they are passionate about. There is a steady demand for this profession. It is a challenging yet rewarding profession. Educators and teachers have a considerable amount of responsibility which the job brings along with them. Working with children, adolescents and young adults is the central focus of teachers. Education professionals can also work for a certain specialized population if they are inclined that way. These would need special degrees in the said discipline like Early Childhood Education, Primary School Education, Secondary School Education, Special needs or Disability studies.

Education and teaching are definitely the courses that increase the prospects of international students to eventually get their PR. After successful completion of a higher degree in Education or teaching, international students can apply for PR. The teaching profession in the skills lists are Early Childhood (Pre-Primary School) Teacher, Primary School Teacher, Secondary School Teacher, Special Needs Teacher, University Lecturer, Vocational Education Teacher

AECC leads the way in partnering with the best universities in Australia. They collaborate with the top-notch universities in the region. Ask for a free consultation today and speak with our friendly consultants regarding popular courses, career and PR pathways in Australia.
---
By accepting you will be accessing a service provided by a third-party external to https://www.aeccglobal.com.au/