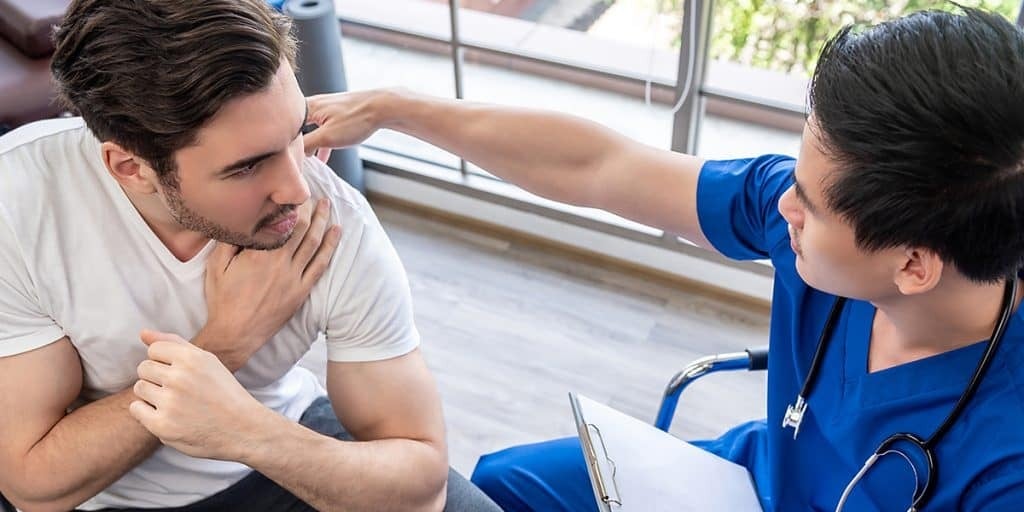 8 Reasons to Study Occupational Therapy
Study of Occupational Therapy in Australia
Occupational Therapy specifically is a popular course and its repute is steadily on the rise. Australia as a country is a strong believer in the inclusion of those who are differently-abled and want to merge them socially and physically with the rest of society.

There are abundant career opportunities among those who pursue this field of applied science and there is constant guidance from our team of professional agents who overlook the relevance and application of this course and the job prospects thereafter.

With an Occupational Therapy degree, you can take on a diverse range of roles, empowering people to participate in everyday life.
1. A Gratifying Career
A fulfilling job is what anyone needs at the end of the day. Not only monetarily but also mentally. While it is a challenging job but it can be highly satisfactory when one realizes that there is nothing better than helping others carry forward their lives in a better manner and empower them to a large extent.
2. Brighter Prospects
All university graduates have high career prospects after they complete their degree program as an occupational therapist. A vast majority of universities and institutions are successfully able to place students into suitable jobs after the completion of their course. The fact that most of the students get employed in full-time jobs makes this discipline highly coveted and unique.
3. It has Professional Accreditation
Once a student is enrolled for an accredited occupational therapy program the respective university will register them with the Australian Health Practitioner Regulation Agency (AHPRA). This is universally recognized within Australia and across the globe and can help heavily in finding employment.
The accreditation can be run up for your skill assessment which in turn can help you in your PR in the future. The role of AHPRA is to assess if the course and the education provider is able to meet the skill, knowledge and professional expectations in a student before they can start practising the profession.
5. Working in any numerous Setups
There is an abundance of practice modalities within this given profession. It involves many aspects of life. Graduates in occupational therapy can work in large hospitals, clinics, nursing homes, schools, large corporations etc.
6. It is an ever-growing Profession
An occupational therapist will be having demand all over his career due to the longevity of the population. Additionally, the profession is a great value add to society and can benefit scores of people in different situations and settings.
7. An Evolving Profession
This profession is continually evolving; which in other words means being innovative all the time and thinking out of the box. Modifications are made in classrooms; playgrounds etc and occupational therapists are always making it possible. They are always inventing and reinventing.
8. Working across the Age Demographic
Occupational Therapist can treat people of any age group. It is a profession for whom population is really ageless and timeless, and they have the calibre to take care and treat people across any age classification.

Pursue a career that will have a direct impact on people's lives. Study occupational Therapy and equip yourself with the specialised knowledge to promote good health and wellbeing both at home and in the workplace.

Think Occupational Therapy is the career for you? Ask for a free consultation today and speak with our friendly consultants about your Occupational Therapy career, education and PR pathways.
---
Related Posts
By accepting you will be accessing a service provided by a third-party external to https://www.aeccglobal.com.au/