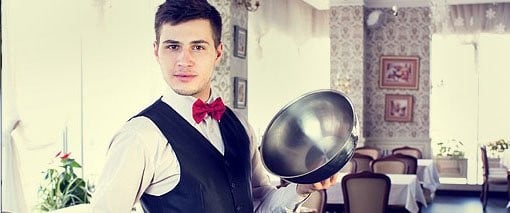 Why Study Commercial Cookery in Australia
Why Study Commercial Cookery in Australia?
Thousands of international students continue to flock to Australia to study different courses. One of them is commercial cookery. That begs the question, why study commercial cookery in Australia? Here are four reasons why international students study in Australia to become a chef.

Booming Hospitality Industry
Australia is currently in need of chefs. According to Job Outlook, there will be around 16, 200 vacancies a year till 2023. On top of that, there will be a 17% job growth until 2023.

When it comes to permanent residency opportunities, the Department of Home Affairs has an occupation ceiling of 2,738 for chefs during the 2019-20 migration program. Thus, plenty of opportunities to stay will be available to you as an international student who wants to pursue their permanent residency and further their career in Australia.
Australia's excellent vocational education and training system
Australia has one of the best vocational education and training systems in the world. Their methods and framework are emulated by other countries around the globe, who see Australia as the benchmark of quality. One of the things that make it stand out from other countries is the pathways from VET into university education – where you can learn from the world's leading tourism academics.

When you gain a qualification and work experience in such a reputable hospitality industry, your employment prospects are magnified. Not only can you work anywhere in Australia, but you can also use an Australian hospitality qualification in other countries around the world.
Quality of Australian restaurants and chefs
Australia's education and training in commercial cookery do not only have a reputation for being of stellar quality but the sector itself. Many think of places like Italy and France as being food capitals of the world, but Australia also boasts restaurants that regularly make top 50 lists, including Quay in Sydney, Attica in Melbourne and Brae in Birregurra. Award-winning chefs such as Kylie Kwong and Dan Hunter are also pioneers in sustainability and ethical food choices, which add to the reputation of the industry as a whole. Thus, international students can expect to gain much valuable experience that they can use to build their careers.

Hospitality workers get paid more in Australia
A definite bonus of getting into the hospitality industry in Australia is that it pays far better than in most countries. The minimum wage – currently (2019) at $18.93 an hour – is much higher in Australia than in other countries like New Zealand, the United Kingdom, Germany, and the United States. This means that even if you are only starting, you will be paid well.

For more information regarding Cookery courses, click here.
---
By accepting you will be accessing a service provided by a third-party external to https://www.aeccglobal.com.au/