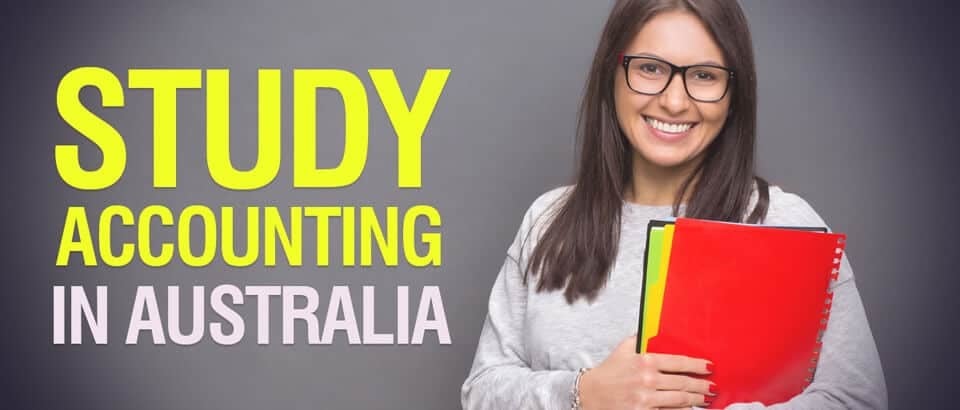 Why Study Accounting in Australia?
Benefits of Studying Accounting in Australia
Gone are the days when accountancy is reduced to just numbers. Accountancy is crucial as it provides updates on the financial health of the company. It advises the company of the progress and impending problems that need to be addressed. This is the department that makes numbers and figures an exciting topic during management meetings.

Accounting is a great course to study for a number of reasons. Accounting provides you with the skills and knowledge that can be applied to a number of industries. In fact, so long as there are businesses in the world, accountants will always be needed.

A qualification in accounting is the best way kick-start your career, however, before you decide to start studying, it's worth noting the key benefits a career in accounting can give you.

World ranking: In the 2019 QS World University Rankings: Accounting and Finance, six (6) Australian universities were cited in the Top 50 band.  Total of seventeen (11) Australian universities was cited in the Top 200: 2019 QS World University Rankings: Accounting and Finance.

The Times Higher Education World University Rankings 2019 has cited twenty-four (24) Australian universities in the Top 500 band.

Cutting edge technology: Students of accountancy in Australia are taught using the state of the art technology available in the field of accountancy. Education providers invest in developing systems, applications and researches.

Highly qualified instructors: The chance of getting experienced accounting educators with different racial backgrounds is high. International students are exposed to various disciplines, allowing them to understand the practices in other parts of the world.

Accreditation: There are three (3) professional accounting bodies for accountants in Australia: CPA Australia, Institute of Chartered Accountants and Institute of Public Accountants. Completing an accredited degree is the recognized pathway to associate membership to CPA Australia and the Institute of Chartered Accountants.

Career opportunities:  Accountancy can provide a pathway for the below job titles:


Taxation officers
Bankers
Entrepreneurs
Forensic Accountants
Investment Managers
Auditors
Stockbroking Managers
Traders
Investment Analysts
Financial Advisors
Management Consultants
High employment prospect: Graduates of accountancy in Australia benefit from high employment prospects.  There are no shortages of accountancy job vacancies in the near future.  This too ensures jobs security.

Global demand: As the world economy progresses, the need for accountancy graduates gets stronger.  Proving favourable for holders of degree/qualification from Australian education providers due to overseas recognition.

Work in any industry: Flexible compared to other jobs as accountancy professionals are needed in any industry, meaning more options to choose from.

Mateship: As one of the perks in being an international student in Australia, students with the same passion for the field of study, go through the journey together, developing bonds which are valuable in life and in future.

Degrees and courses: International students are able to select courses available being provided by reputable universities and institutions around Australia.  A few of the degrees and courses are:


Diploma in Accounting
Bachelor of Business (Accounting)
Graduate Certificate in Professional Accounting
Master of Professional Accounting (Advanced)
Course duration. From 1 year to 3 years (full time).

Visa requirements: Here are some of the requirements in securing a student visa. Alternatively, you can contact our education counsellors for the worry-free process.


a valid passport for the duration of your study in Australia
offer letter from the selected university/institution
TOEFL Score between 79 - 93
evidence of access to sufficient funds
evidence of Overseas Student Health Cover
all other relevant documents listed on the Department of Home Affairs visa checklists.
Bright future: Due to the high demand for Accounting graduates and as with other sectors of accountancy, these occupations are listed consistently in the Skilled Occupations List (SOL) and Consolidated Sponsored Occupations List (CSOL).  Sample of which are Accountant (General), Management Accountant, Taxation Accountant, External Auditor, Financial Investment Manager. As most visa types, an assessment procedure by a recognized authority for is required as part of the visa application for work sponsorship or migration purpose such as Permanent Residency.

We at AECC Global are committed to helping create your personalized pathway to success in your chosen career and in Australia.

If you decide to study for Accounting and Finance, you probably won't have to wait long to start working. Jobs in accounting are always in demand and the skills you learn through studying are transferable and can be applied to many other disciplines.
---
By accepting you will be accessing a service provided by a third-party external to https://www.aeccglobal.com.au/