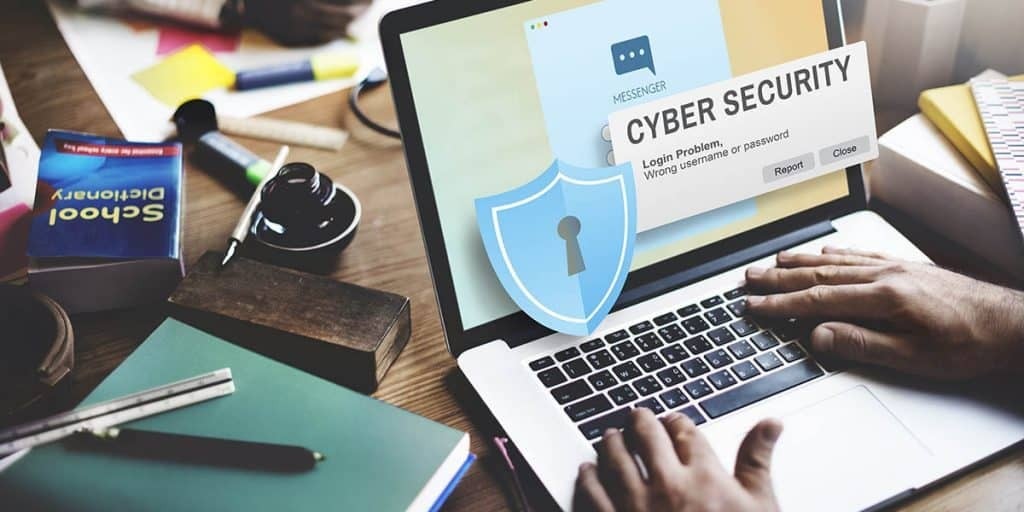 Top 5 Cybersecurity Misconceptions to be Avoided
Top 5 Cybersecurity Misconceptions to be Avoided
Enabling effective Cyber Security measures is a demanding task today as technology has taken over most human activities and has outnumbered human beings in general and cyber attackers are thinking out of the box to hack systems.
What is Cybersecurity?
Cybersecurity, as the name suggests, is a method to safeguard systems, networks and software programs from internal and systemic attacks. Cyber-attacks or intrusions are made with the purpose of making way, altering or removing sensitive data from the system. These malpractices include permanent changes in any business dealings, money laundering or extortion, illegal access to private information of individuals.
Misconceptions about Cybersecurity
Any company can be affected by the cyber attacker: This is not confined to bigger enterprises or organizations. It's not your size or brand, if you are not protected then you are vulnerable
Anti-Virus may not always be effective: All malicious attacks are not covered by anti-virus software available in the market.
Cyber attacks come for outside: That is not always true, with greater attrition levels and churning of staff more people have access to internal systems in companies. Employees opening attachments or emails can infect a system
Password is difficult to crack: Passwords are actually easy to predict. Not only people have passwords that are easy to recall but the same one is used on multiple platforms.
If your computer is infected you would know: This is not the case anymore. Sometimes there are no outward signs of information being accessed.
Cybersecurity is an expensive affair: Cyber Security is totally affordable in comparison to what is at stake for you. Depending on your requirement it may sometimes be a program you would need to install or it may also be a custom solution.
 There is a global shortage of two million Cyber Security professionals by 2019 as predicted by a security advocacy group. There is big demand for the role of a cyber specialist and there is always a shortfall of suitable talent.
1. why is cybersecurity important?
Cyber Attacks are the major threats to every nation, national security breach,  data hacking, personal information of millions of people, bank transactions passwords, and etc.  These hacks are collapsing the countries economy. 
There are many different types of cyberattacks. The most common ones are:
Malware; malicious software, viruses, and spyware
Denial-of-service-attack
SQL
Phishing
Zero-day exploit
Man-in-the-middle-attack
2. Making Headway into the Career in Cyber Security
In order to become a cyber specialist a mandatory 4-year bachelor's degree in computer programming, computer science, IT, mathematics, data analytics course is required. Apart from this, it is essential to work as a computer security expert, get some work experience in the field and be associated with this profession.

Know More: 7 Reasons to choose a career in Cyber Security
3. Skills needed for a Cyber Security Specialist
Clarity on all IT fundamentals
Superior coding skills
Understanding operating systems inside out
Certifications (CISSP, CEH, and Comp TIA Security etc)
Good communication skills
4. The Future of Cyber Security
Artificial intelligence is the future of Cyber Security. Cyber solutions in terms of Artificial Intelligence is what the next generation is looking at and this industry is undergoing a paradigm shift in terms of design and implementation within all its products and services.
5. Pay Scales for Cyber Specialist
The role of a cyber specialist is very specific in nature. The role can range from 'security administrator' to 'IT specialist' to 'cybersecurity analyst' etc. According to The Australian Government's Job Outlook, the demand for them is constantly rising with full-time workers earning in the tune of $1700 approximately per week on an average

Ask for a free consultation today and speak with our friendly consultants about your Cyber Security career, education, and PR pathways. 
For inquiry: Book FREE Consultation Now:
Cyber Security Degrees:

Bachelors of Cyber Security 
Masters of Cyber Security
---
By accepting you will be accessing a service provided by a third-party external to https://www.aeccglobal.com.au/