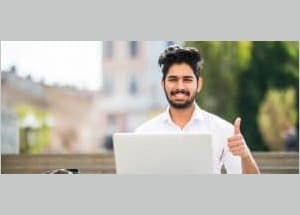 Overseas Students Health Cover in Australia
Australia is one of the countries with a robust public healthcare system. The system has two components to it, the public healthcare system 'Medicare' and the private healthcare system. Medicare benefits all Australian citizens and most permanent residents. They can avail medical services at a subsidised cost or free of cost under Medicare. On the other hand, temporary residents in the country are not covered by Medicare, and so they need to buy insurance from private insurance companies. 

If you are an international student going to Australia for studies, you need to purchase a health insurance cover for you and your family members moving along with you. It is called the Overseas Students Health Cover (OSHC), and it is one of the prerequisite conditions of your student visa. Having an active policy up to date is mandatory for your entire stay duration in Australia. OSHC covers the expenses related to doctor visits, hospital charges, ambulance service and some prescribed medicines.

However, some countries are in a reciprocal healthcare agreement with Australia. If you from one of those countries and going to Australia for studies, you may access some of the essential medical services covered by Medicare. Belgium, Italy, USA, Netherlands, New Zealand, Slovenia and Sweden are the countries currently in the reciprocal agreement with Australia.

There are many private insurance providers in the country, and they offer different plans. The OHSC premium per person for a year costs between $450 - $600 depending on the insurance provider and the plan you choose. 

Health insurance comes in three packages. 
Singles

– covers only the overseas student who is the primary Student Visa holder

Dual family

– covers the student, and either:

One spouse or de facto partner

 children under the age of 18
Multi-family

– covers the student and more than one dependant, which can be:

One spouse or de facto partner

One or more children
Like any other insurance product, the cheapest OSHC covers the bare minimum requirements while the high-cost ones cover a wide range of health complications. OSHC proof is one of the documents you need to enclose with your application when you apply for your Australian student visa. 

Top private insurance providers in Australia

Following are some of the major OSHC insurance providers in Australia and the highlights of their plan. 

Allianz Global Assistance

Allianz's yearly estimated premium for a single person costs $529. Their plan covers 100% of the Medicare Benefits Schedule fee for medical services. It also covers ambulance fee, public hospital accommodation, surgically implanted prosthesis, medical tests and medicines up to $300 for singles and $600 for a family a year. 
Allianz insurance doesn't cover charges related to dental treatments, osteopaths, physiotherapy, naturopathy and other ancillary services that are not a part of the Medicare Benefits Schedule. 

BUPA Australia

BUPA's insurance cover pays for your same-day and overnight hospital stays, operation theatre, labour ward, intensive care fees, physiotherapy, occupational therapy, dietetics and other allied services your hospital provides. BUPA's cover also covers medications prescribed as a part of your treatment under the Pharmaceutical Benefits Scheme. This plan does not cover cosmetic surgery, experimental treatment, repatriation and other treatments that are not approved by the Medical Services Advisory Committee. 

Medibank

Medibank offers two types of health covers: - Essential cover and Comprehensive cover. While 'Essential' meets the health insurance requirements of your student visa, 'Comprehensive' plan covers the cost of psychiatry and repatriation services. Medibank's Essential cover costs $43 a month or $516 a year for a single cover. 

Nib 

Nib's OSHC cover costs $479 a year for singles. This cover pays 100% of the treatment costs for accidents, joint investigations, colonoscopies, back surgery, eye surgery, gastroscopy, appendix, prosthesis etc. You can buy an extra cover for dental and physiotherapy services. 

COVID19's impact on the OSHC

Here are some of the frequently asked questions related to the impact of COVID19 on OSHC and the responses from the insurance providers.
  Does my current health insurance cover COVID19 treatment expenses? 
            Yes. OHSC now covers expenses related to COVID19 at no additional cost. 
  Can I postpone the policy start date?
             Yes. The policy start date and end date can be changed at no extra charge.
  I am no longer coming to Australia, can I cancel my OSHC cover?
            Yes. The health insurance can be cancelled, and you can apply for a refund.
  Can I switch to a new OSHC provider?
            Yes. You could switch from one insurer to the other by contacting your insurance provider.
  If I am self- isolating, will my food and accommodation expenses be covered by my OSHC cover?
            No. OHSC covers only medical expenses. 
  Am I covered for the pathology tests for COVID19?
            Yes. You will be covered for 85% of the MBS rate of the service. 
  Will OSHC cover my teleconsultation fee?
             It is currently covered only for customers who have purchased 'Extras'. Contact your provider to check your eligibility.
  What is gap fee? 
             The difference between the fee your medical service provider charges you and the benefit you are entitled to under your cover.

The information given here is subject to change, and the insurance providers possess the right to change the terms and conditions. So, it is recommended to talk to your institution or migration consultant or the insurance provider for the latest, accurate information. 

If you are an international student who is looking to study in Australia, AECC Global is here to answer all your queries related to course, institution, OSHC, career options, PR guidance etc. Connect with our expert counsellors today and book a free consultation.   

 Phone: 0452 295 909  Email: This email address is being protected from spambots. You need JavaScript enabled to view it.  
 
---
By accepting you will be accessing a service provided by a third-party external to https://www.aeccglobal.com.au/