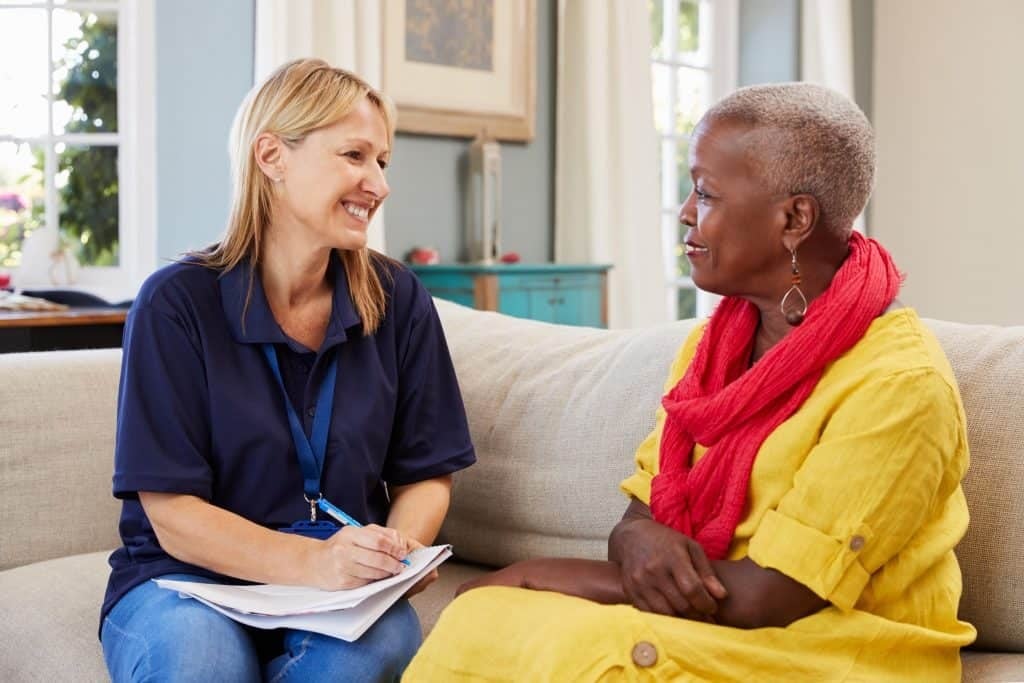 Benefits of studying Master of Social work in Australia
Benefits of studying Master of Social work in Australia
In this blog, you will learn
an overview of MSW program in Australia

why international students make the best social workers

how MSW degree is a pathway for Permanent Residence in Australia 

career options and salaries after graduation

eligibility and average fee for MSW in Australia
A successful career can be a very subjective idea. For some, success at work is climbing the corporate ladder fast, getting paid in the high six figures, working at locations across the world, bringing grand ideas into real products and services and perhaps even one day retiring early and comfortably. 
For some, success may mean being their own boss. They freelance, they start-up, they invest, etc. For others, it is only about doing what they enjoy or pursuing their passions. They might prefer to teach at a local school over a lucrative job at a location far away from home. And then, there is a small niche of people who wish to work in areas that improve human lives. They desire to serve in professions that uplift communities that need our active support. All the above choices are equally right and respectable as they positively contribute to our lives in different ways. 
In most instances, these choices are tough to make for students when choosing a course to study. Because students select a course that they believe will lead to their dream career, which, in turn, they expect to be fulfilling both emotionally and financially throughout their lives. It wouldn't be wise to be in a job that offers a hefty paycheque but is physically and emotionally draining on a daily basis. On the other hand, even when a job is very satisfying; if it doesn't help make ends meet, life ends up being stressful once again. Finding that sweet spot where we are able to balance between pursuing our passion and being rewarded well is both an art and science itself. 
There are only a handful of courses and work areas that offer this balance in life. Master of Social Work (MSW) is one such option for students who are looking for a meaningful career that also pays as well as most other jobs.
Introduction to MSW
Social work is a discipline that attempts to address the fundamental challenges of humanity in today's rapid-paced world. While one side of the world is expanding our collective capabilities by transcending our physical and mental boundaries, social work belongs to the other half that works to bring everyone aboard on this journey by addressing the inequalities prevailing among us. Social workers are experts who are equipped with knowledge and skills that will help ensure that no social strata based on gender, ethnicity, class, health, living situation, and geography are marginalised. They address the key social issues by working on policy development, on-ground research and education of people. 
The importance of this discipline in today's world is beyond any question as we are highly likely to miss out on the least fortunate ones among us in the enthusiasm to advance ourselves. MSW is a postgraduate program that offers a blend of theoretical knowledge and on-ground experience for students in the development of communities that require attention and support. Students here learn through classroom training and real-time interaction and work with such communities under expert supervision. 
International students are ideal candidates for MSW degree as they themselves might have faced issues that social work clients generally face. Being a foreigner and a part of a minority population in a new country, one could find it challenging to understand the local community, their language, food, lifestyle, culture, local laws etc. Unfortunately, sometimes people also face discrimination based on race, gender etc. These experiences make international students stronger and more empathetic towards communities that need support. MSW provides more opportunities to learn, work and equip you with skills that empower you to make a positive impact.  
Career options after course completion
An MSW degree opens up job opportunities in rewarding and challenging community work settings. Primarily, the social work graduates' work is centered around child protection, family welfare, financial support to low-income families, refugee rights and aid, indigenous community rights, human rights, mental health support, substance abuse and rehabilitation, women empowerment etc. Some of the occupations in these areas may require specialised certifications. The Government bodies, international NGOs and private organisations in the health sector are the major employers of social work graduates. MSW is an ideal choice for individuals who find their happiness in developing people that belong to the helm of society. Every day, we witness inspiring actions of social and environmental activists who are predominantly volunteers that are committed to the cause they care about. MSW provides a similar opportunity to effect positive changes in the world while being employed by reputable organisations. 
Why MSW in Australia? 
Australia is one of the countries that experience steady demand for social workers. The country's department of employment predicts the demand for social workers to rise by 22.5% in 2022 than it is today. Australia is a home for a diverse population comprising a sizeable indigenous and immigrant population. Therefore the importance of social workers in this setup is indisputable for a fair and smooth function of the country. 
A Master of Social Work degree from Australia is highly recognised across the world due to its emphasis on fieldwork. In the first year of the program, students undergo two field placements of 450-500 hours each. This intensive course structure provides hands-on work experience to students who can start their careers with high capability and confidence. Moreover, studying in Australia renders opportunities to study unique courses like 'Social work with Aboriginals and Torres Strait Islander people', the equivalent of which is hard to find anywhere else. 
Average salary of social workers in Australia
Year after year, surveys unveil the fact that social workers enjoy a higher level of job satisfaction compared to other professions. The salary figures, as with any profession, are determined by multiple parameters such as educational qualification, the specialisation, the years of experience, work location etc. Based on the salary data collected by indeed.com from 999 full-time social workers in Australia in the last 12 months, the average salary turns out to be $84,699. It is an average of wages across all specialisations and experience. Another report from a careers research company has determined the average salary of social workers with less than one-year work experience to be $59000. Social workers have international job opportunities, and the salary package differs between countries. The U.S. Bureau of Labor Statistics accredits social work as an industry with a much higher growth rate (11%) than the national average with an average salary of USD 49,470.  
MSW - a pathway to permanent residence in Australia
Social work features in the government of Australia's Medium and Long Term Strategic Skills List (MLTSSL). It essentially means the government is finding a shortage of skilled social workers currently and is looking for more people to work in the domain. Therefore, a Masters in social work in Australia paves the way for international students to apply for permanent resident visa 189 if they are looking to work and live in Australia permanently.  Above this, if you study MSW from an institution in any of the designated regional areas, you get 5 extra PR points and other benefits such as extension to your student visa, exclusive regional work visa etc. Learn more about the Regional Australia initiative here. 
Eligibility and fees for MSW in Australia 
Universities set eligibility criteria, and there could be slight variations in it among the institutions. However, the following are the most common criteria to be met by international students for any recognised university in Australia. 
Must possess a bachelor degree or an equivalent that includes at least one year of full-time studies in social science 

Graduates without a social science background in their UG or relevant work experience might be asked to take up bridge courses by some universities.

Minimum IELTS score should be in the range of 6.0 to 7.0 depending on the university's expectations
For accurate information, study the university's website thoroughly or consult with an expert to understand the entry requirement of any particular university. 
The approximate range of fees for MSW in Australia is between AUD 26,000 to AUD 32,000. International students can apply for scholarships from the university, which would make the course even more affordable. 
Where to study MSW in Australia?
Over 40+ top universities offer Bachelors and Masters in Social Work. Some of these universities rank in the top 50 universities in the world for social work as per Q.S. university rankings last year. Charles Darwin University, James Cook University, RMIT university are some of the best universities in Australia for MSW, to name a few. To choose a university, identify your areas of interest, analyze the course structure of universities, shortlist the ones that will launch your career in the direction you wish, check eligibility, affordability in terms of fee and make the right choice. If you need guidance from experts who ease this whole process for thousands of international students every year, talk to AECC Global today, and the service is FREE. Let your noble pursuit of serving the world begin today. 
 
---
By accepting you will be accessing a service provided by a third-party external to https://www.aeccglobal.com.au/