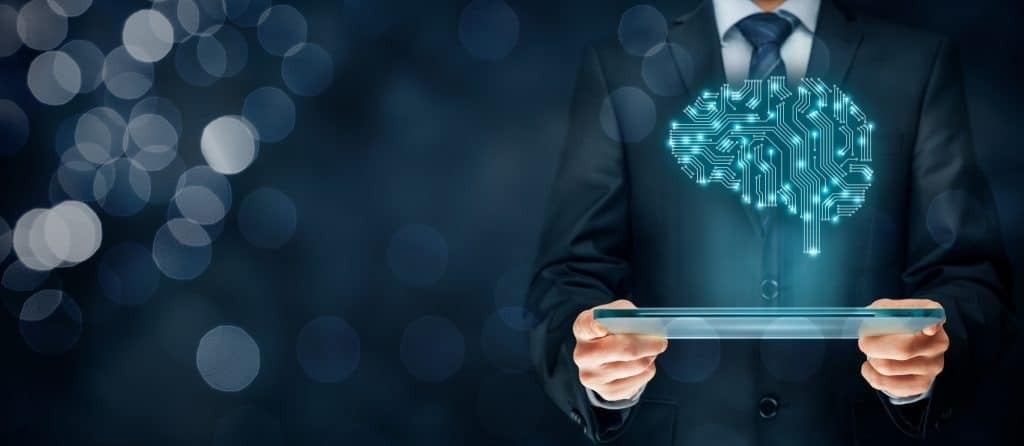 Benefits of Studying Artificial Intelligence degree in Australia
Artificial Intelligence degree in Australia
Does a degree in Artificial Intelligence excite you? Well then, here's a good read.

In today's digital era, AI is playing a major role in our lives, by progressing rapidly with advanced and interesting innovations. The goal of AI is to make things easier, with the usage of newer technologies. For instance, most of us already use Siri, Bixby or Google Assistant, as an integral part of our day to day life.

AI is a technology that is capable of performing complex tasks, even the ones that require human intelligence. It also employs the usage of a variety of approaches to make jobs more natural, such as deep learning and machine learning.

Industries in Australia use Artificial Intelligence as a powerful technological tool to boost the economy and improve the quality of life. It also helps in improving efficiency, safety, and quality of the progress. The biggest advantage of AI integration is that it enables people to accomplish more, by collaborating with smart software. It also helps in increasing the efficient utilization of our natural resources and smart agriculture to serve the growing population.

According to a survey released at the World Economic Forum, Australia is the second largest investor in AI, with major businesses investing an average of $7.9m in 2016. This survey also highlighted a huge gap in skills available to implement AI-related business and innovation requirements.

This makes Australia one of the biggest future job markets for students looking to make a career in the field of Artificial Intelligence and allied services.

Impact of AI in everyday life:

Healthcare : Healthcare as an industry has a huge scope of AI-based disruption due to a wide set of data available i.e. demographics, patient case histories and digital data available through smartphones, etc.

Based on a PWC report, demographic, market and technological changes are now bringing the Australian healthcare system under pressure. There is an increased dependency on AI to provide health care solutions, as life expectancy grows to be one of the world's longest i.e. 96.6 years for women and 95.1 years for men.

In Australia, AI is widely being applied and developed within the healthcare sector for early detection, diagnosis and patient safety. It is also being applied to cure mental health diseases. Patients are given computer games, which analyses their response to multiple-choice options to diagnose the user's potential mental health.

Infrastructure:To plan, build or maintain our infrastructure, AI can be used with more productivity and at a lower cost by also improving the safety and functionality of transportation. Artificial Intelligence solutions can improve the safety, efficiency, cost-effectiveness and quality of the built environment.

Natural Resource management:This involves the use of AI technologies to improve economic efficiency and decrease the ecological footprint of agriculture and environmental management.

Email:Did you know spam filters in our email inbox and smart email categorization are AI-powered?

Social Networking:When you upload photos on a social media platform, the service automatically highlights human faces and suggests friends to tag. In this case, AI helps social media to recognise faces. AI also personalizes your newsfeed and ensures that you are seeing posts relevant to your interests.

Artificial intelligence degree in Australia : Planning to pursue a degree in AI? Here are some top universities which provide bachelor's and master's degrees in Artificial intelligence.

Top universities providing AI courses in Australia:
Monash University: Master of Artificial Intelligence
Duration: 1.5 years (full time)
Monash University is considered one of the prestigious leading universities to offer a Master of Artificial Intelligence. The course provides extensive knowledge to students about AI. It also helps students to design and develop AI-based products for advancement from healthcare, agriculture, Infrastructure to education and financial services.
La Trobe: Master of Artificial Intelligence
Duration: 2 years (full time)
This university is termed as the first university to offer a Master of Artificial Intelligence with specialisations in key technical areas. The students are trained in gaining advanced knowledge of interactive media or computer vision.
Torrens - TBC: Bachelor of Software Engineering (Artificial Intelligence) and Master of Software Engineering (Artificial Intelligence Advanced)
Duration: Bachelor- 3 years (full time), Master- 2 years (full time)
Torrens University offers a Bachelor's and a Master's degree in Software Engineering: Artificial Intelligence.

At the end of the Bachelor's course, students would have a proper foundation in AI. They will be ready to begin their career or further their knowledge in the field of AI.

A Master's degree will give students the opportunity to investigate advanced software engineering techniques and explore the boundaries of software design.

Artificial Intelligence degree in Australia - Requirements
Minimum English language test scores for IELTS – 6.5 or TOEFL – 90

Bachelor's degree in Computer Science or other related fields

GRE or GMAT test

Academic transcripts

Motivation letter
The course duration for a bachelor's degree will generally take 3 years to complete and for masters, you need to spend 1-2 years to graduate.

Career Outcomes in AI:
Research & Development Engineer

Algorithm specialists

Systems Architect

Development Director

Data Scientist
Artificial Intelligence degree in Australia and it's future : Gaining a degree in AI is a career path that will give you an edge over other professions like Data scientist, Business Intelligence Developer, Machine learning engineer and much more.

Thinking about why to study AI in Australia? Australia is one of the highly reputed and well-built study destinations. They have the world's highest education qualified population. Australia has a strong infrastructure and higher standards of student life.

Here's a wonderful opportunity for you to accelerate your career in artificial intelligence. Contact us for more details on the career prospects of AI and overseas education systems.
---
By accepting you will be accessing a service provided by a third-party external to https://www.aeccglobal.com.au/