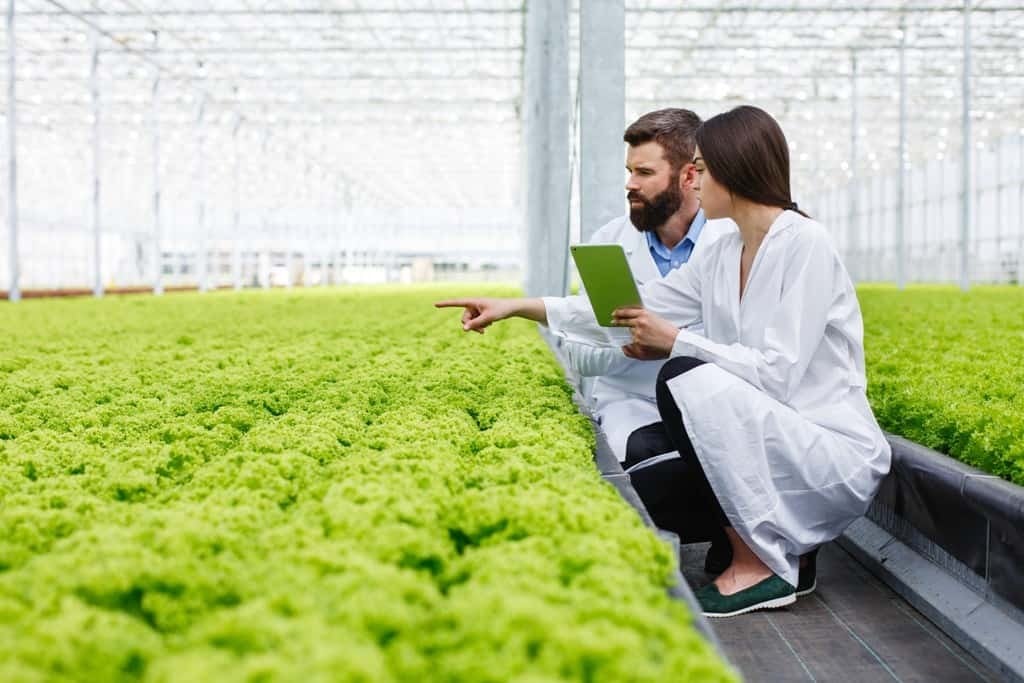 Agriculture degree in Australia: Consistently Growing Industry in Australia
Agriculture Degree for International Students
The challenges of the 21st century are innumerable. One of the major ones is those related to environmental changes. Linked to this is sustainable food production. These global challenges can address by studying agriculture courses. There are some prestigious universities offering agriculture courses in Australia for international students.
International students can become initiators for a sustainable future.  This course would help them understand and take care of the agricultural milieu. It would help them develop skills to stop it from further damage.  It would inspire them to keep it in good condition for the generations ahead.
Agricultural courses in Australia help with skills and knowledge that can affect the world. It aids in restoring the world's agricultural structure for the coming generations.
Agricultural degrees teach the student about the science behind plants. Its health, how to improve it, increase production of crop and manage livestock.
Australia has a long history of agriculture. It is well known for its varied yet distinctive environment. This makes it the best country for international students to pursue this field of study. This can be agricultural science, agribusiness or agricultural engineering from Australia. Five Australian universities figured in the top 50 best universities of the world.  Here international students can study agriculture as a discipline.
Australian vocational training sector also offers many courses for students. These are students who prefer to pick up some short courses. These can be related to water management, landscaping, conservation, livestock management, horticultural farming.
Bachelors in Agriculture
Bachelor of science in agriculture increases knowledge in basic agricultural sciences.  It emphasises plant, animal science.
This degree would help students develop sound knowledge about agribusiness, livestock industry, cropping. It would help them understanding delicate harvesting periods, horticulture and so on.
A bachelors degree will lead to the application of theoretical knowledge. It can be done in many innovative ways. This would give students a good mix of both theory and practice of this discipline. There would be industry placements as a part of the course offered by most universities. The course would provide industry relevant training making students employable in future.
Course duration: 3 years full-time or equivalent part-time
Eligibility
An International English Language Testing System (IELTS Academic) overall band score of at least 6.0 overall. A minimum of 5.5 in each subset
Qualification equal to the completion of 13 years of schooling in Australia.
-Completion of relevant subjects in senior high school or another equivalent
Career outcomes after Bachelors in Agriculture
A bachelor degree in this discipline opens up many avenues and makes you employable in many areas. Some of them are:
Horticulture
Agronomy
Agribusiness and marketing
Livestock expert
Land care management
Cropping
Procurement and production specialist
Fees and Scholarship
Fees would be approximately in the range of AUD 40,000 per year. There are scholarships available for selective universities only to deserving candidates
Masters in Agriculture
A Masters in Agriculture equips students to find solutions as an agricultural specialist. They would need to find answers as a result of the unplanned growth in population.  Its impact on land, water, and other depleting resources.
All these would have a direct or indirect effect on agriculture- Consequently its attempt to meet the demand for food, fuel, and other essentials.
Agriculture science provides research, technology and information.  This is for the sustainable, cost-effective and ethical development of the agricultural industry.
Due to the rapid increase in population agricultural systems are under constant pressure. This pressure is to meet social and economic goals.
A Masters in Agriculture helps you address this issue. It also keeps you updated with all the future development in the field of agriculture.
Course duration: 2 years full time / 4 years part-time
Eligibility:
A minimum result of 6.5 overall and a minimum result of 6.0 in each band
A Bachelor in Agriculture or allied discipline OR
Completion of the Graduate Certificate in Agriculture with hands-on work experience
Career outcomes after Masters in Agriculture
There are opportunities galore for international students in this growing field. They can work in areas like
Food security
Renewable energy
Molecular science
Sustainability
Ecohydrology
Land Analysis and Rehabilitation
Agronomy
Graduates can work in a range of industries. These can be government sectors, research centres, agribusiness, private sectors, environmental firms.
Fees and Scholarship
Fees would be approximately in the range of AUD 50,000 per year. There are scholarships available for selective universities only to deserving candidates.
Professional accreditation
International students graduating in agriculture are eligible for membership of several professional bodies.  These are in the fields of agriculture and natural resource management.
AECC leads the way in partnering with the best universities in Australia. They collaborate with the top-notch universities in the region. We represent most of the top universities offering Architecture.
Book your free consultation today, Speak with our friendly consultants about your education, career and PR pathways.
https://www.aeccglobal.com.au/contact-us/
 
More resources:

Must check Popular courses in Australia
 
---
By accepting you will be accessing a service provided by a third-party external to https://www.aeccglobal.com.au/