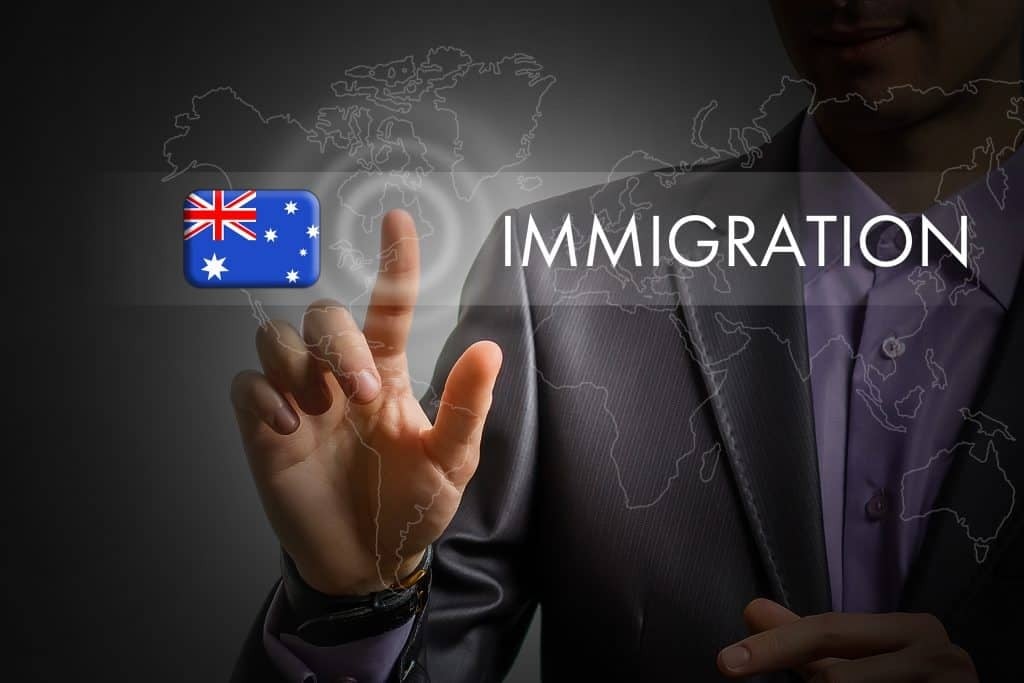 Global Talent Visa Program
Australia has always been one of the dream destinations of talented individuals across the globe who want to work and live abroad. The country is also welcoming to such immigrants as they bring in diversity, fresh ideas and contribute to the country's economy. Today, the world is recovering from the pandemic and governments the world over are seeking ways to bounce back from the unexpected economic blow they faced. Australia, as always, is proving to be a forerunner on this front. 

Last November, the government of Australia introduced a new visa program created exclusively to attract outstanding talents from other countries. This new stream enables faster migration by prioritizing the candidates' visa application and expediting the whole process. In the first year of the program, 5,000 visa positions were available under this program and it has been tripled this year. So, 15,000 eligible talents can make their way to permanent migration easily in 2020-21. If you are interested in migrating to Australia and believe you could add value to Australia with your skills, you should check this visa out and act fast. 
What is the Global Talent Visa program? 
As mentioned above, the Global Talent Visa Program aims at attracting bright talents to a select set of seven industries in Australia. These sectors are called 'Target sectors' and international workers who possess expertise in these sectors can apply for this innovation visa. To recruit talents, Global Talent Officers have been located in London, New Delhi, Berlin, Santiago, Shanghai, Singapore and Washington DC. They work with the prospects and businesses and help the suitable candidates move to Australia. The following seven industries are the target sectors. 
AgTech (Agriculture and Technology)

Space and Advanced Manufacturing

FinTech 

Energy and Mining Technology

MedTech (Medical Technology)

Cyber Security

Quantum Information, Advanced Digital, Data Science and ICT
Eligibility criteria  :

To be eligible for this Distinguished Talent Visa under the Global Talent Visa program, one must fulfill these eligibility criteria. 
Talent
To qualify as an outstanding talent, the applicants must meet the following criteria and should be able to demonstrate that: 
they are internationally recognised with evidence of outstanding achievements

still be prominent in their field of expertise

provide evidence that they would be an asset to Australia, in their area of expertise

have no difficulty obtaining employment in Australia or becoming established in their field

have a recognised organization or individual in Australia nominate them as global talent, in the same field as the applicant
Candidates must meet a high standard and show an exceptional track record of professional achievement. This may include senior roles, patents, professional awards and international publications and memberships.
Places are also available to Masters and PhD students who can demonstrate their exceptional talent and international recognition across the target sectors.

The candidates can present evidence such as patents they hold, top positions they held in global organizations, their international publications and memberships etc. 

People of any age can apply for this visa but for applicants who are under 18 and 55 or older, the expectations are higher that they should prove their achievements are exceptional.
High-income threshold
According to the Department of Home affairs, the candidates should have the capacity and skill level to command a salary just at or above the Fair Work high-income threshold of AUD 153,600. This is an annually adjustable figure which gets changed on 1 July. Some of the requirements while evaluating their income threshold are:
Payslips or a contract showing their current income.

Future job offers outlining the remuneration

Must be a recent Ph.D. or Masters graduate degree holder in the target sector
Application process
Applying for the Global Talent Visa Program is a fairly simple and streamlined process, as it involves just two steps.

Step 1. Expression of interest

Submit an expression of interest (EOI) using Global Talent contact form. 
If you meet the program parameters, you will receive a unique identifier.
We will contact you if your EOI has been successful. We are unable to provide updates on EOI processing.
If your EOI is unsuccessful, you will be notified via email. You can explore our other visa options.
Note: Expressions of interest can be submitted without contact from a Global Talent Officer.

Step 2. Apply for a visa

After you receive a unique identifier, lodge the visa application via ImmiAccount. 
If you are in or outside Australia at the time of application, lodge a Subclass 858 Distinguished Talent visa.
Refer to the above visa subclass​ for information on health and character checks, including family members in the visa application and your obligations. You can add immediate family members to your application at any time before we decide on your application. Family members who apply for the visa must meet our health and character requirements.
Nominators
As part of the application, you must be nominated by an eligible individual or organisation with a national reputation in your field. The nominator will endorse your achievements and international ​standing. They are not required to provide you with employment in Australia.​​

Additional information around the requirements of the Nominator can be found on Form 1000 (213KB PDF)​, which the Nominator will be required to complete if you are invited to apply. You will not be required to provide a nominator at the EOI stage.

Global Talent Officers cannot be your nominator. You cannot change your nominator once a Distinguished Talent visa application has been lodged. 

Though you need not have a nominator at the time of sending in your EOI, you should have one while lodging a visa application. The individual nominator or the nominating organization need not provide or promise you a job offer. The application cost for the visa is AUD 4,110. 

Australia is certainly a land of great opportunities. If you are seeking a destination where your distinguished talent will be recognized and suitably rewarded, this is your time to apply. For more information on this visa, talk to our team of registered migration agents and get ahead on your journey to Australia.
---
By accepting you will be accessing a service provided by a third-party external to https://www.aeccglobal.com.au/