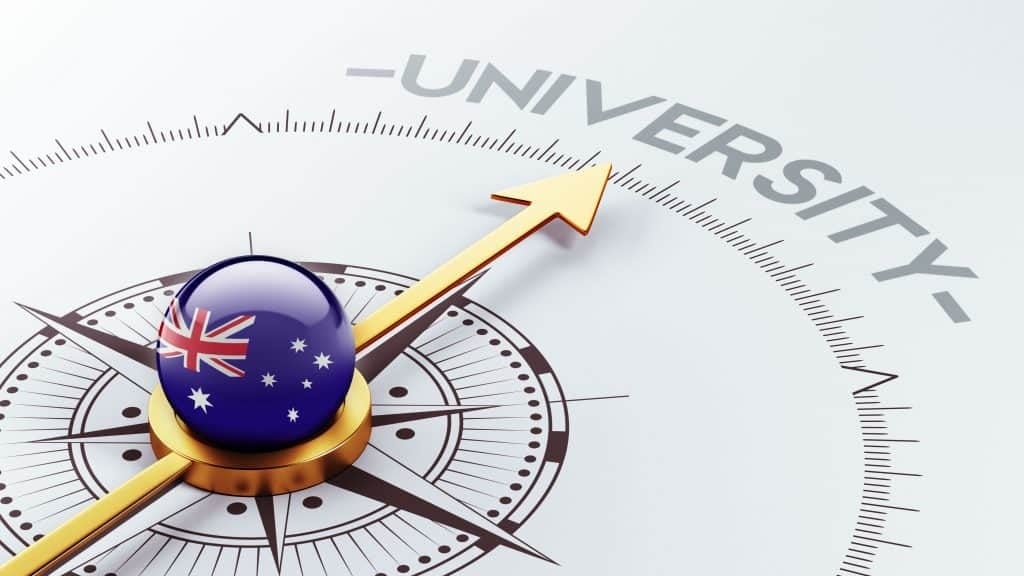 How to Switch Course or University in Australia
Pursuing higher education abroad is one of the most critical decisions a student makes in their life. It takes enormous financial commitment along with the time and effort to be spent on the course. Despite all the research you did, what if you move to your study destination, start the course and you find you could have made a better choice? Yes, many international students end up in this situation because they made the wrong choice of course or underestimated the overall expenses or simply, the course doesn't align with their career goals. 
In Australia, this is nothing to worry about. International students in Australia have the option to change their course or university, following a few conditions. 

How to change the course in the same institution?
While changing courses with your original university, the following are the major two scenarios to consider. 

Changing to a same level or a higher-level course
If you want to switch to a course that is of the same level as your original course or higher (as per the Australian Qualifications Framework), the process is simple. You have to express interest in switching courses to your university. On successful approval, they will update your new course information with the Department of Home Affairs. You neither need to apply for a new student visa nor update your Immi account. 
Changing to a lower level course
If you want to study a lower level course than that of your current one, you need to apply for a new student visa. 
Also, if you change to a course that belongs to a different education sector, you should get a new student visa.  (For instance, from ELICOS to Bachelors degree)
As an only exemption, when you move from a doctoral degree to Masters degree, you can continue with the same visa.
How to change to a new institution?
A student visa is granted to an applicant based on the confirmation of enrollment provided by the institution. So, when a student decides to change the university, the switching process involves multiple steps and it is subject to a few conditions.
Generally, it is easy to ask for a transfer to a new institution, once you have completed six months of study with your original institution. If not, you should have a compelling reason to request the transfer. 
Transfer after 6 months of study 
You should have an offer letter from the institution you wish to join

If you are switching to a course of the same or higher level, you don't need to apply for a new visa.

If you are going a level or more down, you should get a new student visa ( except for the switch from doctoral degree to Masters).
Transfer within the first 6 months 
Your institution will assess your case and make a decision based on their transfer policy.

You should have an offer letter from the new institution

Upon successful application at this stage, you will get a letter of release from the institution.

If your request is rejected, you can appeal the decision through the university's appeal process.

If your request is rejected again, you can make another appeal through Overseas Student Ombudsman or your state/territory's student ombudsman. 
Important steps in the transfer process 

Talk to your student advisor or a qualified education counsellor 
As the first step, it is important for you to have a discussion with your university's international student advisor. The discussion will help you ensure you are making the right decision. The advisor sometimes might be able to solve the issues in the institution that made you consider a transfer in the first place. You can understand the transfer policy of the institution better from this discussion.
Talking to a qualified education counsellor will help you make the right decision when switching to a course or an institution that is better aligned with your migration goals and career aspirations. Your counsellor will also guide you through the entire process, ensuring a smooth transition to the next institution.

Consider financial obligations
Find out all the costs involved in this process. Check if you need to clear any financial dues with the current institution. Get the exact fee details of the institution you are planning to join. In rare cases, you may get a partial refund from the current institution, if you have requested for transfer before the cut-off date set by them.

Get the new visa, if you should
If your case demands a new student visa, apply on time and get it done at the earliest. Otherwise, it will lead to legal complications. One, it makes your stay in Australia unlawful. Two, any delay in securing the visa will affect your commencement of studies with the new institution. 

Get the documents ready on time
In the transfer process, institutions may ask for different documents. If you're switching within the first six months, you must secure a formal 'Letter of Release' from the original institution. Similarly, an offer letter to study from the new institution is a must too. Along with these letters, check with your new institution and provide the documents they require to enroll you. If you are under 18 years of age, a parent or guardian should provide a letter requesting the transfer. 
If you follow all these steps carefully, you should be able to smoothly transfer from one institution to another. It doesn't affect your post-study work rights or your work rights during the study period . While switching, it is important to rely on the most authentic source of information. You cannot afford to make a mistake with your visa and its related conditions. You should also possess first-hand information about the new institution you are joining as you do not want to make a wrong choice again.
If you are an international student considering a transfer, get expert advice from our team of education counsellors and migration agents before initiating the process. Based on your financial situation, your career and migration goals, they will shortlist the best institutions and courses from across Australia and make the whole process easier. As a one-stop solution, you can get your path towards success charted by our experts based on the current migration trends and government policies. Talk to us today.
---
By accepting you will be accessing a service provided by a third-party external to https://www.aeccglobal.com.au/