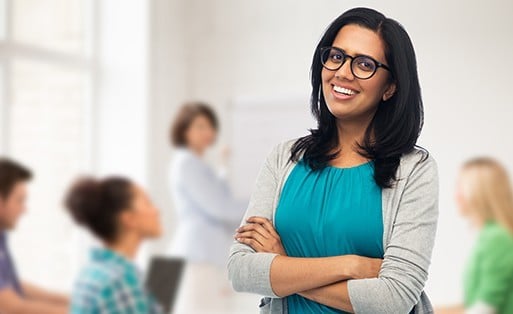 Gap Courses and Pathways to Bachelor of Nursing in Australia
Bachelor of Nursing July Intake
If you're looking to pursue the Nursing degree here in Australia, chances are you're trying to apply for a Diploma or Bachelor of Nursing this coming intake. But what happens when you're one of the unlucky few who don't manage to get a slot for this July intake, be it because the Universities have filled up or because you might be lacking in study requirements like English?

We at AECC Global don't want you to feel at a loss this upcoming term; here are 3 alternatives that might be available to you to help you still get closer to your dream of becoming a Nurse;
Take up a Diploma of Health Sciences
Your first option would be to take up a Diploma in Health Science. If you're falling short of the minimum English requirement for a Diploma of Nursing (which is usually a band of 7.0 in IELTS or equivalent), you can apply for this course, as the English requirement is usually around a minimum IELTS result of 6.0 or equivalent.

Going for the Diploma of Health Science also leads to a pathway that allows you to proceed to the second year of a Bachelor of Nursing.
Another option you have, especially if you feel very passionate about your future prospects in Nursing is to take a course that helps you gain additional skills in the field.
You have a wide variety of options such as:
Certificate III in Pathology Collection
Certificate III in Individual Support
Certificate IV in Disability
Certificate IV in Ageing Support
Diploma of Community Services
And other Health Related short courses
The downside to this is that these courses cannot be credited if you eventually want to take up a Bachelor of Nursing, however, they would have other benefits in the long run, letting you add relevant knowledge and skills that might help you with future employment.
Enroll in an English Pathway Program
If all that's stopping you from starting your
Diploma of Nursing
is an insufficient score in English, this option would be perfect for you. Select Universities would allow you to take their own internal test to determine your English proficiency. If you pass their test, this may provide you direct entry into the Bachelor of Nursing.
If you don't pass, the university would assess how long of a short English course you would need to take, and then would allow you to continue on with Nursing after you have completed and passed the English program.
These programs run anywhere from 5 weeks to up to 25 weeks, depending on how much they think you need to gain the necessary English requirements.
Unsure of which of these nursing options would be the best for you? Book a free appointment with one of our experienced Education Consultants today!
Click to Know More:
Bachelor & Master of Nursing July Intake
---
By accepting you will be accessing a service provided by a third-party external to https://www.aeccglobal.com.au/