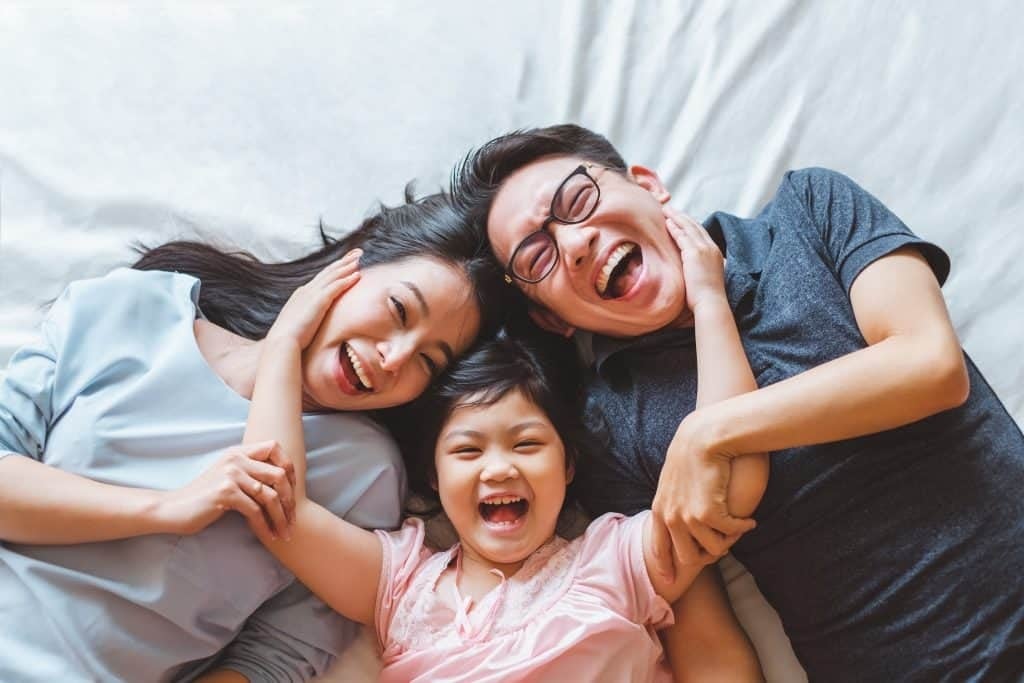 Family and partner visa for international students in Australia
International students - Bring your immediate family member to Australia

As an international student, you are allowed to bring your immediate family members to Australia. You can bring your spouse or de facto partner (including same-sex partner), your and your partner's children (under the age of 18 ) to Australia as 'dependents'. They can live with you throughout your stay on the student visa. Dependents also have work rights, and it varies depending on the course of the primary visa holder (the student) studies. Only the students who are under the age of 18 can bring their parents along as guardians with Student Guardian (Subclass 500) visa. 

Bringing you immediate family members

You need to disclose your immediate family member details right at the time of making an application for your student visa irrespective of whether and when they will be joining you in Australia. If they are going to move to Australia along with you before commencement of your intended course, you can include them in your Student visa subclass 500 application as  dependents.

On the other hand, if you want to settle in the country first, commence your studies, figure out a place for your family and then bring them in, they can apply separately for a new Student visa (subclass 500) (subsequent entrant).

To apply as subsequent entrants, they should 
Have been declared as your family members by you in your initial visa application
Along with these conditions, they need to apply for a Student Visa-Subsequent entrant online with all the supporting documents. 

Bringing your parent or legal guardian 

This is an option only for international students who are under 18 years of age. For students who are above 18, one guardian is permitted under exceptional circumstances. The parent (or the guardian) should be at least 21 years of age. They should apply for a Student Guardian Visa (subclass 590). The Department of Home Affairs has given clear directions on how to apply for this visa. Refer their website for more information on this visa. 

Bringing your children

As per the immigration policy of Australia, all school-age (between 5 to 17) dependent children must study in a school as long as their parent is in Australia. So, if you are bringing your children, you must prove with evidence that you can support the family financially and may also be expected to pay the children's school fees before leaving your country for Australia. 

If your child is under the age of 5 and your spouse is not in a position to provide full-time childcare, you must also arrange a daycare facility. You need to enroll the child in one of the government-approved facilities. Since there is no guarantee that you will secure a childcare placement, you will need to plan well in advance and apply at the earliest opportunity. 

Adding new dependents to your visa

If you did not mention someone as your family member initially, but now you want to, (say you got married after moving to Australia or you had a child) you need to apply for a new student visa. Here you will be asked why the particular member of your family wasn't declared earlier. By providing a convincing reason along with supporting documents, your new family members will be granted a Student visa  as your dependent. 

The children you have in Australia would naturally come under your visa, but you should report the change of your circumstances to the Department of Home Affairs and provide a birth certificate or passport of the newborn child. 

When your family wants to visit you

Australia also allows your family and friends to visit you while you are studying in Australia. 
Visitor visa (subclass 600) usually facilitates their visit, and they will be able to stay and tour the country for up to 12 months. 

To get this visa, they need 
A letter from you mentioning your educational details

A copy of your passport and student visa grant

Details of your enrollment in the university

Details of your graduation ceremony, if they are coming for it.
Work rights of your dependents

Dependents do have work rights in Australia, and it comes into effect when the primary visa holder commences studies at the university. The number of permitted work hours depends on the course the student visa holder is studying. 

If the student is studying a bachelor's degree, the dependents can work up to 40 hours every fortnight. In the case of a Master's degree or doctorate, dependents can work for unlimited hours.

The Department of Home Affairs is the supreme authority that frames visa rules and other conditions and the rules change from time to time. Always refer their website for accurate and the latest information on visas or seek assistance from our expert migration agents. 
---
By accepting you will be accessing a service provided by a third-party external to https://www.aeccglobal.com.au/