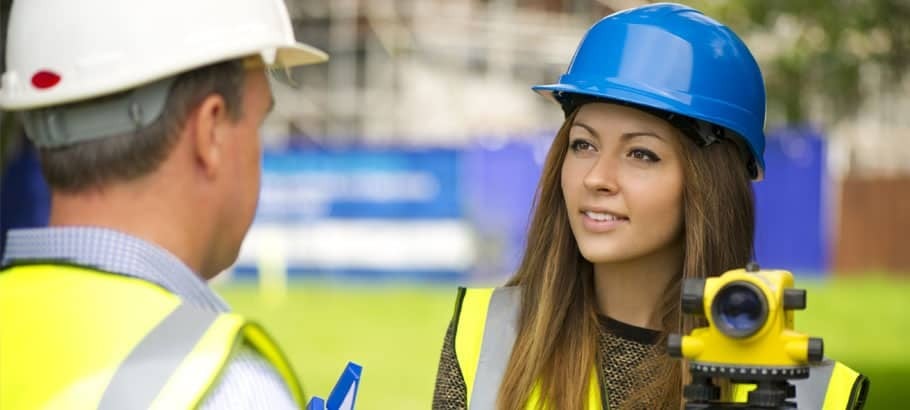 Building and Constructing Your Future in Australia
Certification III & IV in Building and Construction in Australia
Boring as it may sound, choosing Building and Construction courses will unlock the intricacies of the construction industry.  The outdoor lifestyle, flexibility and the reward in getting the job well done attract 1000s of aspiring builders and trade students every year.

Check below the other benefits of taking Certification in Building and Construction program:

Billion-dollar industry: From trades to community buildings and high-rise projects, the Building and Construction industry generates billions and billions of funds, incomes and job opportunities yearly, a substantial economic contributor in Australia, behind only mining and finance.

In demand: As a stable industry in Australia, international students can expect bountiful opportunities to explore the trade, enhance their skills and plan-out the career to pursue.

State of the Art facilities, training and simulations: Australia takes pride of its top universities offering Building and Construction courses. With its progressive teaching methodology; state of the art facilities, extensive training and simulations; and industry connections, international students can surely take pride and prestige upon completing this course.

World-wide recognition: Graduates of Building and Construction courses in Australia can take advantage of the world-wide recognition of its expertise and qualifications. They are able explore opportunities in many sectors, including overseas job prospects.

Employment Prospects:  Upon completion of the courses, graduates are may pursue careers in the areas of


Building construction
Supervision and management
Estimating
Purchasing
Contracts administration
Other Skill sets: The course is geared is not only to provide sound theoretical background and technical expertise, but also learning and improving management skills; budget and finance; people person skills.

Two heads are better than one: As a student of Building and Construction courses, you will realise the importance of team effort. For a project to be successful, coordination with other professionals is essential.

The bigger view: Learning Building and Construction course opens wide perspective on how the industry works and different sectors it supports. This enables any aspiring builder to understand the trade before moving to specialty trade. Courses offered in many universities and institutions in Australia provide vast array of specialised trade, new technology and field of studies.

Travel Benefits: Practicing Building and Construction professionals are often called to travel to the project site and most often for big corporations, travel abroad to work on the project.

Always something new: Alongside ordinances, building rules and regulations, there will always be new challenges to overcome. Practitioners are always challenged to be creative and innovative.

All About the results: The major task of any Building and Construction professional is to see the completion of the project. And as the project progresses, immediate results can be seen on a day to day basis, building anticipation and seeing results transform to life.

Meaningful Career: Being part of something that the society benefits and ensures public safety is a reward for all the hard work.

Building & Construction Degrees and Courses.  International students are able to select courses available being provided by reputable universities and institutions around Australia.  A few of the degrees and courses are:


Diploma of Building and Construction (Building)
Bachelor of Applied Science (Surveying) (Honours)
Master of Energy Efficient and Sustainable Building
Master of Disaster, Design and Development
PhD (Built Environment)
Construction Course Duration: From 6 months to 3 years (full time).

Visa Requirements:  Here are some of the requirements in securing student visa.  Alternatively, you can contact our education counsellors for worry free process.
a valid passport for the duration of your study in Australia
offer letter from the selected university/institution
TOEFL score 46 - 59 or IELTS score 5.5 overall (no score below 5.0 in each of the component)
evidence of access to sufficient funds*
evidence of Overseas Student Health Cover
all other relevant documents listed on the Department of Home Affairs visa checklists.
Temporary Graduate Visa:  Graduates are able to apply for Temporary Graduate visa*.  Temporary Graduate visa holders are able to study, stay and work in Australia temporarily after the completion of the studies, depending on qualifications, for eighteen (18) months to two (2) years.  An opportunity to gain relevant local work experiences which may be countered towards Permanent Residency.

Prospects:  Careers related to Building and Constructions courses are highly demanded in Australia as per Skilled Occupations List (SOL) and Consolidated Sponsored Occupations List (CSOL).   Job titles mentioned in the list are eligible for sponsorship for work or migration purpose.  Examples of the job titles required are:  Construction Project Manager; Surveyor; Welder (First Class); Bricklayer; and Project Builder.

We at AECC Global are committed in helping create your personalised pathway to success in your Building and Construction career, and in either Sydney, Melbourne, Perth or Brisbane Australia.

 
Know more on Certificate III & IV in Building and Construction Degree in Australia
---
By accepting you will be accessing a service provided by a third-party external to https://www.aeccglobal.com.au/