Study Social Work Courses in Australia
Kick-start your Social Work Career and get on the Pathway to PR!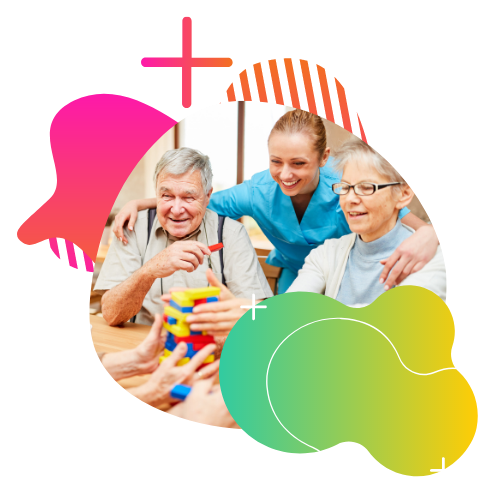 Why study Social Work  in Australia?
Australia is amongst the most progressive nations promoting social justice and human rights. Hence, the career opportunities for social workers are diverse which makes Australia an attractive destination for international students. Social work courses in Australia offer hands-on opportunity to gain comprehensive knowledge in working for the upliftment of communities that require support. These courses are structured to be a perfect blend of theoretical learning and on-the-field experience. Moreover, social work as an industry is booming and it promises bright PR prospects to aspiring students. Social workers are one of the professionals enjoying the highest level of job satisfaction along with handsome earnings in Australia.
Pathway to PR for Social Work  degree in Australia
Social work features in the MLTSSL with a wide range of GSM visa options available.



Complete a Bachelors or Masters degree in Social Work from a top institution



Get positively assessed for your skills by the Australian Association of Social Workers (AASW)



Lodge your EOI at once you acquire sufficient PR points (a minimum of 65 points)



Get invited to apply for one of the permanent visa options
Courses
This 4 year undergraduate degree endows you with skills to work in a range of social work occupations.
This 2 year post-graduate course promises more impactful jobs and higher salary in the industry. 
Career Advancement Courses for Social Workers
Diploma of Youth work
This course is perfect if you want to upgrade your skills in the youth sector. After completing the course, you can work as a youth worker or a youth case officer advocating for the rights and wellbeing of today's youth.
Diploma of Community Services
This course will help you gain a strong foundation to build your specialist skills in the community sector. You can do roles as a welfare worker, community services worker, family support worker or case manager after completing this qualification.
Diploma of Mental Health
This is an entry-level course for those who want to kick start a career in mental health. The course will equip you to provide services to those who require help on their mental health and drug/alcohol dependencies. Upon successful completion of the course, you can work as a mental health support worker or a mental health officer.
Diploma of Counselling
This advanced qualification will help you develop the communication and counselling skills necessary to assist people in different settings and circumstances. At the end of the course, you can establish your career as a counsellor, caseworker or manager, and support worker. 
Cert III and IV in Disability
If you are keen to specialise in disability within the community services sector, this course is for you. This course will help you develop the practical skills required to handle different situations involving people with disability. At the end of this course, you can work as a community care worker or a disability support worker.
PR visa options for Social Work graduates


Occupation Name

Featured Skills List 

Potential visa types (Subclass)

Social Worker


MLTSSL

186 - Employer Nomination Scheme Visa
189 - Skilled Independent - Point Tested
190 -Skilled Nominated
407 -Training Visa
485 -Temporary Graduate
489 - Skilled Regional (Provisional) - Family sponsored
489 - Skilled Regional (Provisional) - State or Territory nominated
482 - Temporary Skill Shortage - Medium Term Stream
187 - Regional Sponsored Migration Scheme
494 - Skilled Employer Sponsored Regional (Provisional) - Employer Sponsored Stream
491 - Skilled Work Regional (Provisional) Visa - State or Territory nominated
491 - Skilled Work Regional (Provisional) Visa - Family sponsored

Frequently asked questions
about studying Social Work in Australia
What are the entry requirements for social work courses in Australia?
Bachelors - Completion of year 12 along with an IELTS score of 6.5 or its equivalent in other tests. Other Universities require an IELTS score of 7 across all bands or equivalent in other tests.
Masters    - Varies with each university. Generally, 8 social work subjects in your UG degree and an IELTS score of 7 is expected.
Is social work a promising career in Australia?
What is the entry-level salary of a social worker?
Does social work feature in the skill requirement list of Australia?
What are some career options for social work graduates in Australia?
To get in touch with our expert team, simply leave your details below and we'll call you for a FREE consultation.

"I am ever grateful to the competent team for helping me attain my student visa in no time. The consultation and customer services they provide is efficient and excellent."
ECC Global provided great assistance on my student visa application in Melbourne, Australia. They made sure that I was on the right track as I extended my visa and kept me updated on the application process. Additionally, the team has been very approachable and always there to answer all my queries."
I have been a client of AECC Global since 2010. From that time, they have been helping me with all visa and education-related matters. I am very happy with their professional advice and friendly behaviour. So, I would like to recommend all to visit them for your migration pathway."
"I have been very impressed with AECC Global services, the whole team is efficient and knowledgeable. Thank AECC Global for your great support and guidance through my Professional Year Program and 485 visa."
"I had a very great experience with AECC GLOBAL. They were very cooperative at each stage. With the good guidance of Roldan I was able to decide what's best for my future. AECC has the best consultants over Australia!"
"Permanent residency granted! Thank you to AECC global for helping me with my Permanent Residency, especially to Sanjib. Thank you for all your time and effort. I highly recommend AECC global for your student visa, graduate visa and permanent residency visa. They have very friendly and helpful staff."