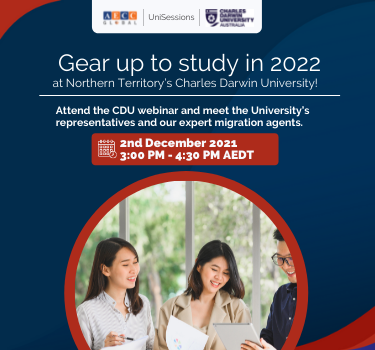 Get qualified with Charles Darwin University
(An education and migration webinar by AECC Global Australia) 

AECC Global Australia in association with Charles Darwin University (CDU) is conducting  an exclusive webinar on the best courses available at the university in the February 2022 intake. 
The first segment of the event is a migration webinar that will focus on updates pertaining to migration in the Northern Territory. The second segment will focus on the top 5 courses you can study at CDU in the upcoming intake.
3:00 PM to 3:15 PM   AEDT  -  Migration Webinar
3:15 PM to 4:15 PM                  -  CDU Webinar
4:15 PM to 4:30 PM                 -  Migration Q&A
About Charles Darwin University
Charles Darwin University is one of the elite public universities located in the Northern Territory. The university has a rich heritage of providing quality education and is identified as one of 'The rising stars' by Times Higher Education - an elite group of universities rising faster in the world rankings. The university's main campus is located in Darwin, a beautiful city in the Northern Territory of Australia and there are 10 other campuses spread across Australia. Over 2000 students from 70 countries study at CDU making it a truly global university. 
At CDU, over 300 courses are offered across academic disciplines such as arts, business, community services, health science, IT, psychology, science, trade, and more.

#1 university in Australia for postgraduate employment outcomes 


#2 university in Australia for graduate undergraduate employment outcomes

Ranked in the top 100 globally for quality education (THE World ranking 2021)

One of the top 100 universities in the Asia-pacific region


International students at CDU can avail multiple scholarships including the Destination Australia scholarship 


CDU graduates earn 5% more and are 10% more likely to land a job than an average university graduate. (2020 Graduate Outcomes Survey National Report)
This webinar by AECC Global is aimed at providing valuable insights into the top courses available at Charles Darwin University in February 2022. You can learn in detail about the courses, fees, delivery modes, scholarships, job prospects, and more. Following are the courses that will be focused on in this webinar. 
Engineering

Social Work

Teaching

Tourism and Events (Vocational)

Hospitality/Cookery (Vocational)
The following topics will be covered in the webinar.
Border Status Updates and 2022 View

Why Study at CDU? (Each subject will be specifically discussed)

Introduction to Broad Study Area

Exploration of Undergrad and PostGrad Courses

Learning Delivery & Career Outcomes + Salary Trends

International Student Services

Living in Darwin

Campus and Online

Student Stories

Scholarships, Eligibility and Fee Structure

Live Q&A
Speakers:
Cheryl Brennan, Regional Marketing Manager, Charles Darwin University.
About the Migration webinar
If you are aspiring to study and migrate in the Northern Territory, here is an exclusive webinar for you on both days of the event. On the webinar, you can 
- Learn more about occupations suitable for a Northern Territory nomination
- Northern Territory nomination updates
- Know about visas that you can apply for a skilled visa in the Northern Territory
- Chat with our registered migration agents in the Live Q&A session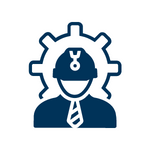 Engineering
Ranked #1 in Australia for engineering graduate employment outcome, CDU is the best launchpad to your engineering career. You can pursue an internationally accredited engineering degree in mechanical, civil, electrical and electronics.
According to the 2020 Graduate Outcomes Survey National Report, 95% of the engineering graduates from CDU land a job.
CDU Engineering students graduate with real work experience and participate in projects across biomedical engineering, renewable energy, sustainability, 3D printing, robotics and mechatronics. Whether you choose to stay in Australia after studies or work across the world, an engineering degree from CDU promises an enriching career.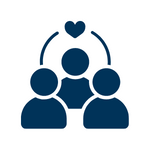 Social Work
With a social work degree, you build the knowledge and experience to assess the social needs of individuals, families and groups, empower people to develop skills and resources to resolve social and other problems, and further human well-being and human rights, social justice and social development. CDU ranks #3 in Australia for starting salaries for social work. Social work courses at CDU are combinations of classroom learning and hands-on training through industry placements. Therefore, during your time at CDU, you mould yourself to become a well-qualified, knowledgeable social worker.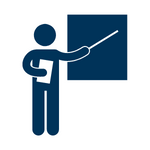 Teaching
Teaching is a skill that is always in demand across the world. If you are passionate about teaching and creating a long-lasting impact on your students' lives, you should get your degree from CDU.
A CDU degree in education gives you the ability to register to teach in countries like the UK, NZ, Canada, and more
.
The teaching and education courses at CDU are 100% flexible and 96% of its graduates land a job as per the national reports of the Graduate Outcomes Survey 2020. So, if you are aspiring to be a teacher, CDU equips you with the right skills and opportunities.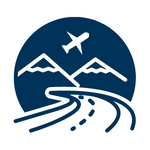 Tourism and Events
You can quickly acquire practical skills and knowledge in tourism and event management, you can opt for vocational courses at CDU. In the evergreen industries, you can do one year certificate courses (Certificate I to III) and find employment soon after course completion. Tourism and event management are roles that require resource management and operational management skills. So, individuals with knowledge and skills in these areas are always in high demand.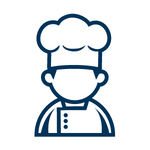 Hospitality/Cookery
Hospitality and cookery are exciting areas of study for students who enjoy learning by doing and have entrepreneurial aspirations.
With a cookery qualification, you become a commercial cook who uses a wide range of well-developed cookery skills and sound knowledge of kitchen operations to prepare food and menu items. With a certificate in commercial cookery, you can work as a commercial cook in restaurants, hotels, clubs, pubs, cafés, and coffee shops etc. Hospitality, on the other hand, is equally an in-demand skill that gets you to managerial positions in the hospitality industry. You will work in a diverse hospitality setting and be responsible for the day to day operations and customer delight.
AECC Global is one of the fastest-growing educational consultancies in the world. We help international students discover the best courses and institutions across the globe to fulfil their career and migration dreams.
Unisessions © 2021 AECC Global.