Study Special Education Courses Or Disability in Australia
Kick-start your Career and get on the Pathway to PR!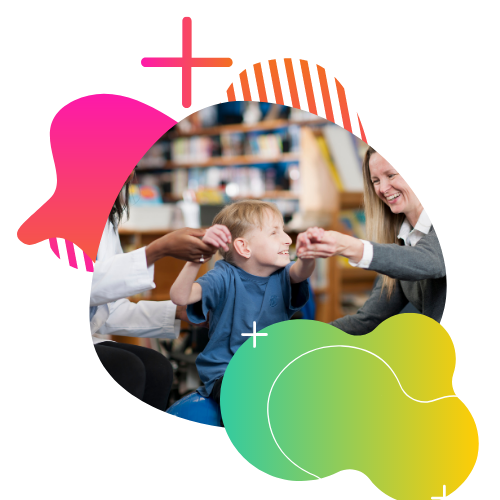 Disability Studies or Special Education Courses
Another word for inclusive education, Disability or Special Education as the name suggests is to embrace those who are differently abled in the society. It is to comprehend and acknowledge people's rights by allowing them to have the same opportunities and skills as anyone else. Australia has many options for students who want to pursue a degree in this discipline. Students who select this program look at a career in human service management and inclusive education. They develop a holistic view of disability and the various social arrangements that determine the learning and progress of this special population. Students work on areas like disability rights, learning, empowerment, positive support and other social changes to bring about their inclusion in the society. Universities in Australia are exceptional in as much as providing integrated programs which equip the students to have top of the line skills and knowledge to complete this course and prepare them for the outside professional world. There is always a shortage of disability professionals and their demand is always very high.
Bachelors in Disability Education or Special Education
A Bachelors degree in Disability Education gears you up with skills and knowledge to deal with the psychological and social needs of individuals and their families. This degree would also help gain practical and hands on experience which would strengthen the chances of your placements in the future. An undergraduate study in this discipline has immense learning opportunity and also interactions lead to industry networks with bright career prospects. Course duration:  3 years full time Eligibility:
Applicants require the equivalent of Australian Year 12 certificate
IELTS overall band of 6.5 (Academic Module) with no individual band below 6.0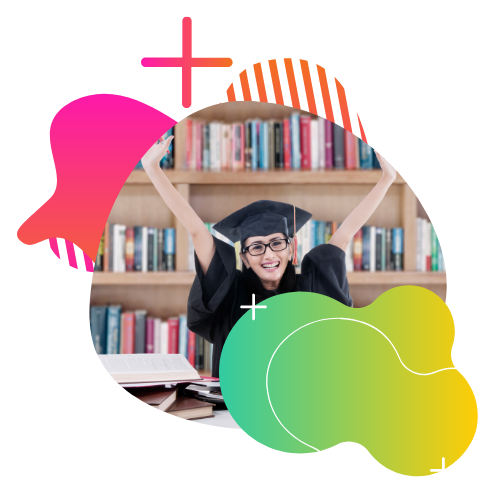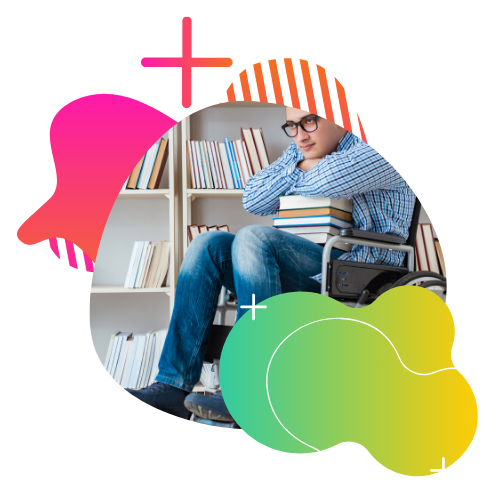 Masters in Disability Studies or Special Education
A postgraduate degree in Disability Studies is meant to give students the edge and in-depth knowledge of the content, teaching style and delivery approach to fulfill the needs of the individuals who are differently abled.  It qualifies students as a special educator working in the area of disability and equips them to handle the specialized task and professional duties of the individuals who need inclusion with the society. With a postgraduate degree in Disability studies students can further go into Research or other intensive studies in this field or become a qualified and specialized mentor or teacher in this profession. Course Duration: 1 year full time Eligibility:
Bachelor's qualification or recognized equivalent in disability or special education, allied or related discipline and in some cases with requisite and relevant work experience
IELTS overall band of 6.5 (Academic Module) with no individual band below 6.0
There are also some postgraduate certificate and diploma courses in this discipline which the students can opt for.
Visa Requirement For all international students aspiring to take up the course the following are required from their side to secure a student visa
A valid passport for the duration of the study in Australia
Unconditional offer letter from the university or institution
Evidence of access to sufficient funds
Proof of Overseas Student Health Cover
Other relevant documents listed on the Department of Home Affairs visa checklist
PR Pathway Education and teaching are definitely the courses that increase the prospects of international students to eventually get their PR. After successful completion of the higher degree in Education or teaching, international students can get apply for a Skill Assessment with the Australian Institute for Teaching and School Leadership (AITSL). After a positive result, you might be eligible to apply for PR. The teaching profession in the skills lists are Early Childhood (Pre-Primary School) Teacher, Primary School Teacher, Secondary School Teacher, Special Needs Teacher, University Lecturer, Vocational Education Teacher, Teacher of English to Speakers of Other Languages amongst others. Ask for a free consultation today and speak with our friendly consultants about your education, career and PR pathways.
Frequently asked questions about studying Teaching and Education in Australia
Why Study Teaching and Education in Australia?
Australia is one of the top destinations for international students seeking quality education. Not only is it home to world class universities, cited annually by world university rankings, but your studies here will be recognized internationally. With the progressive and innovative programs, not only will you learn through the most up to date methods and materials as a student, but you will see Australia's top-notch education system first-hand that will help you in your own career after your course.
What are the available Courses to pursue a career as a Teacher?
How long is the Course Duration?
What are the Entry Requirements for these courses?
Can I get a Credit Transfer or Recognition of Prior Learning?
How do I get registered after my course?
Can I apply for a Temporary Graduate Visa afterwards?
What are my Employment Opportunities?
To get in touch with our expert team, simply leave your details below and we'll call you for a FREE consultation.

To get in touch with our expert team, simply leave your details below and we'll call you for a FREE consultation.
"I am ever grateful to the competent team for helping me attain my student visa in no time. The consultation and customer services they provide is efficient and excellent."
ECC Global provided great assistance on my student visa application in Melbourne, Australia. They made sure that I was on the right track as I extended my visa and kept me updated on the application process. Additionally, the team has been very approachable and always there to answer all my queries."
I have been a client of AECC Global since 2010. From that time, they have been helping me with all visa and education-related matters. I am very happy with their professional advice and friendly behaviour. So, I would like to recommend all to visit them for your migration pathway."
"I have been very impressed with AECC Global services, the whole team is efficient and knowledgeable. Thank AECC Global for your great support and guidance through my Professional Year Program and 485 visa."
"I had a very great experience with AECC GLOBAL. They were very cooperative at each stage. With the good guidance of Roldan I was able to decide what's best for my future. AECC has the best consultants over Australia!"
"Permanent residency granted! Thank you to AECC global for helping me with my Permanent Residency, especially to Sanjib. Thank you for all your time and effort. I highly recommend AECC global for your student visa, graduate visa and permanent residency visa. They have very friendly and helpful staff."