Help fulfil the skill shortage in Australia with a degree in Engineering
Best Engineering Courses for International Students
Need assistance to study engineering in Australia? We will help with everything you are stuck at. We will help you choose the best course and get admission in the best suited institution so that you can pursue your dream career in engineering.
We are representatives of more than 300 education institutions and have our foot prints globally established. Our education experts will help you outline a promising, and more importantly a successful, career pathway for engineering education in Australia. Not just that, we will help you create the best pathway to your Permanent Residency (PR) in Australia.
Contact us today to get complete guidance on engineering career and PR pathway in Australia.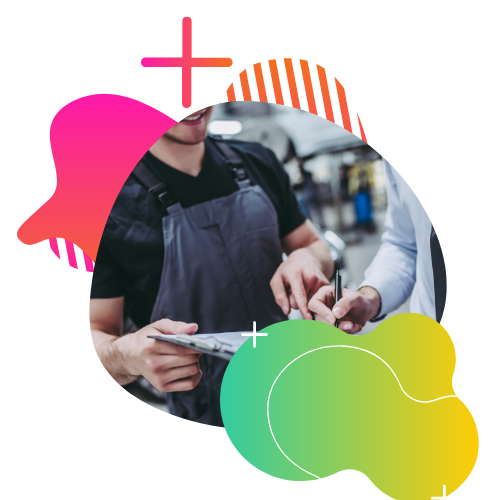 Frequently asked questions
about studying Engineering in Australia
Why is Australia the preferred destination for Engineering international students?
Based on 2015-2016 Times Higher Education World University Rankings' Engineering and Technology, Australia has 7 of the top universities for studying engineering. Making Australia a top choice for international students aspiring to become engineers. This is not surprising considering the long list of engineer achievements that Australia contributed to our modern world. These include bionic ear, plastic disposable syringe, pacemaker and many more.
Australian degrees and qualifications are recognised globally for its high quality, a definite advantage for seeking overseas job prospects and of course in Australia. As the third most preferred destination for international students, the country continues to attract international students and tourists alike because of the culture, the sceneries, the laid back atmosphere and the unique flora and fauna and the thousand and one reasons why Australia is the place to be.;
Additionally, Engineering course graduates are eligible for professional accreditation, governed by the Institutions of Engineers Australia, it is internationally recognised, such as in United States, United Kingdom, New Zealand, Canada and South Africa.
It is good to note that most international students can work for up to forty (40) hours every two weeks during semester and unrestricted hours during any scheduled course break and public holidays.
And upon completion of the course, they are able to launch their career right away by entering the Professional Year Program. The program is designed to provide graduates pathway from study to industry relevant employment in Australia, which will count towards Permanent Residency.
Talk to our friendly AECC Global consultants and start building your future today.
Courses Available by Providers
Credit Transfer and Recognition of Prior Learning
Professional Year Program (Accounting, Engineering and ICT courses)
To get in touch with our expert team, simply leave your details below and we'll call you for a FREE consultation.

To get in touch with our expert team, simply leave your details below and we'll call you for a FREE consultation.
"I am ever grateful to the competent team for helping me attain my student visa in no time. The consultation and customer services they provide is efficient and excellent."
ECC Global provided great assistance on my student visa application in Melbourne, Australia. They made sure that I was on the right track as I extended my visa and kept me updated on the application process. Additionally, the team has been very approachable and always there to answer all my queries."
I have been a client of AECC Global since 2010. From that time, they have been helping me with all visa and education-related matters. I am very happy with their professional advice and friendly behaviour. So, I would like to recommend all to visit them for your migration pathway."
"I have been very impressed with AECC Global services, the whole team is efficient and knowledgeable. Thank AECC Global for your great support and guidance through my Professional Year Program and 485 visa."
"I had a very great experience with AECC GLOBAL. They were very cooperative at each stage. With the good guidance of Roldan I was able to decide what's best for my future. AECC has the best consultants over Australia!"
"Permanent residency granted! Thank you to AECC global for helping me with my Permanent Residency, especially to Sanjib. Thank you for all your time and effort. I highly recommend AECC global for your student visa, graduate visa and permanent residency visa. They have very friendly and helpful staff."